Boost Your BA Career
Join the 900+ People Who Have Trusted BA BLOCKS To Boost Their BA Careers
Get Full Access To All Member Resources With Your Free Membership
Get Actionable Answers to Your Most Pressing Questions
Spend less time figuring it out on your own, and focus more time on taking action to improve your BA career.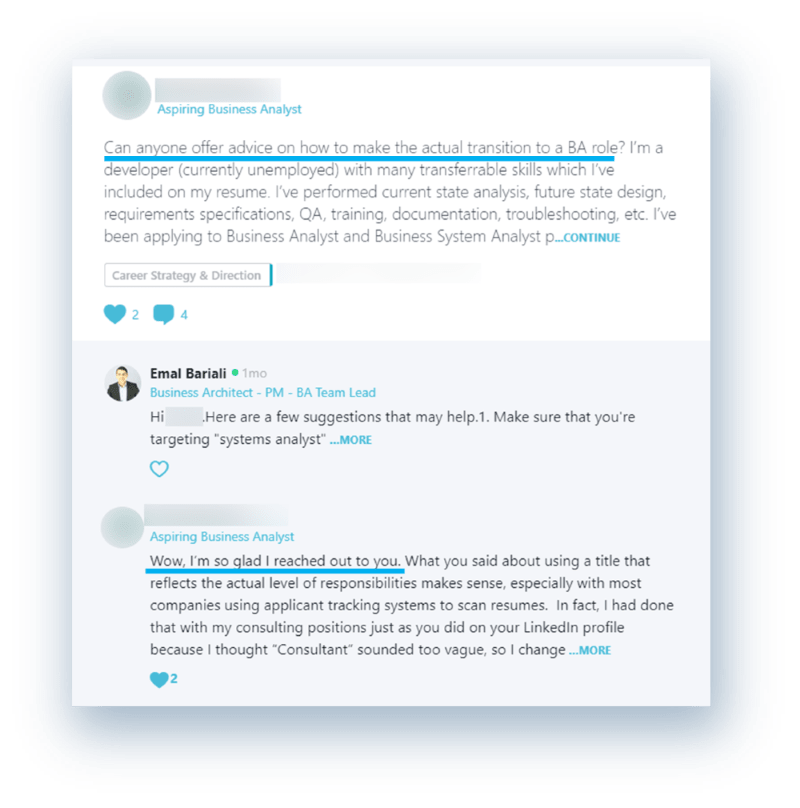 A Space for Every Level of Experience
Group yourself with the other members at your own experience level.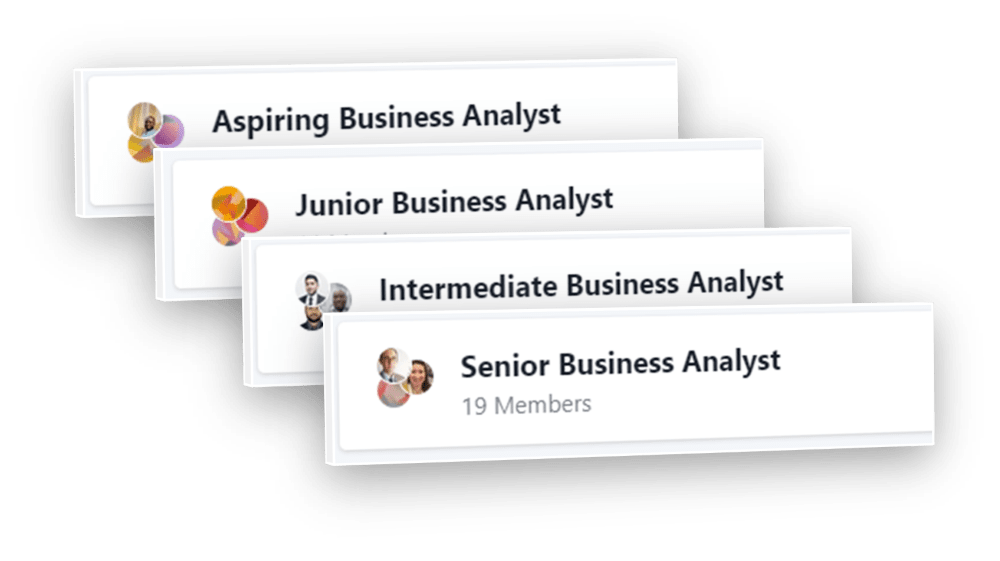 Relevant & Timely Topics for Business Analysts
Choose the topics that are most important to you for your business analysis career.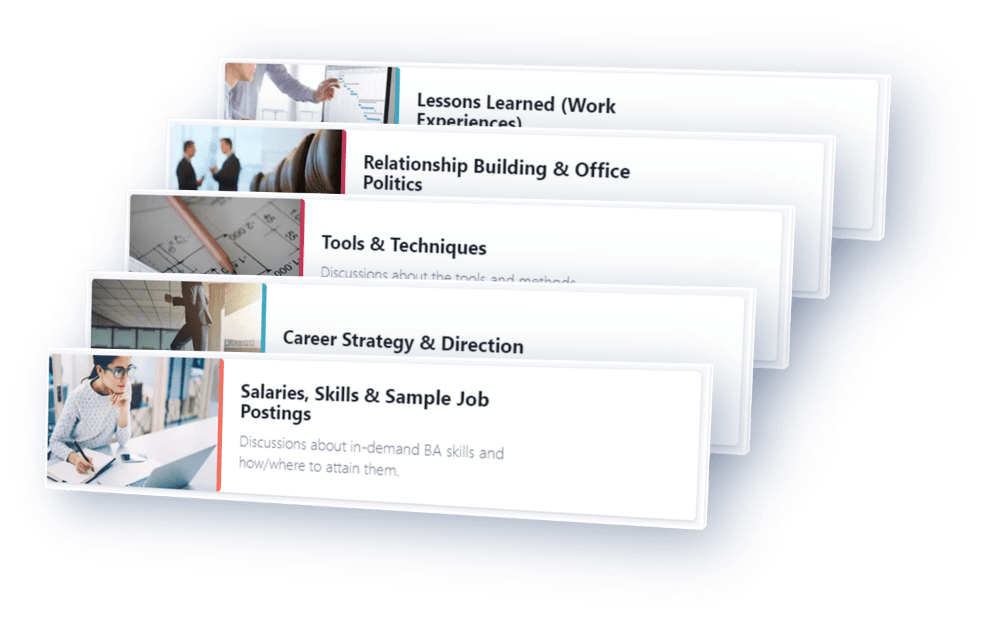 Unique Course Not Available Anywhere Else
Step up your BA skills with a uniquely designed curriculum that's been developed & vetted by industry professionals.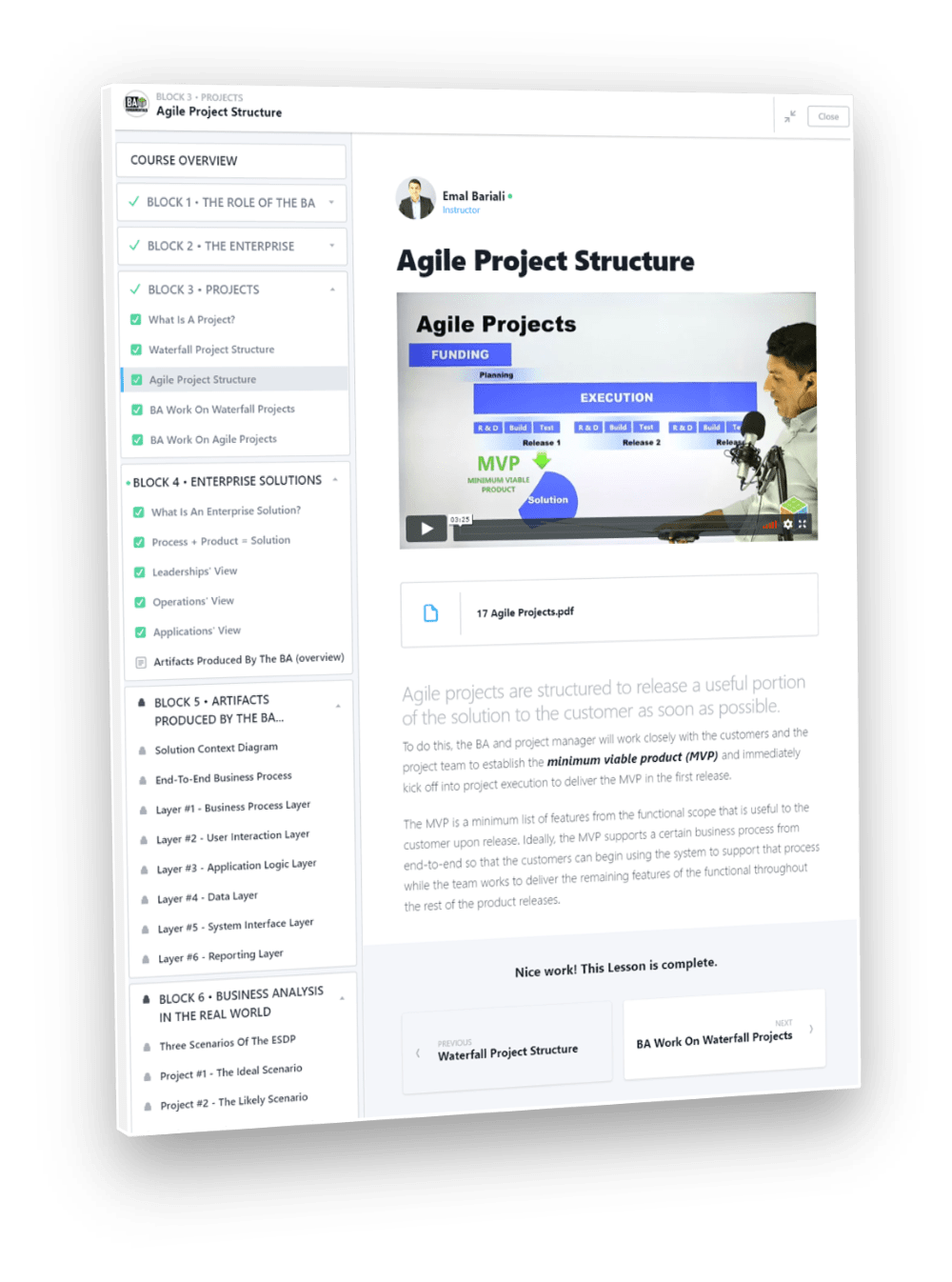 Members-Only Materials & Lively Discussions
Learn about the practical topics published regularly within your chosen topics.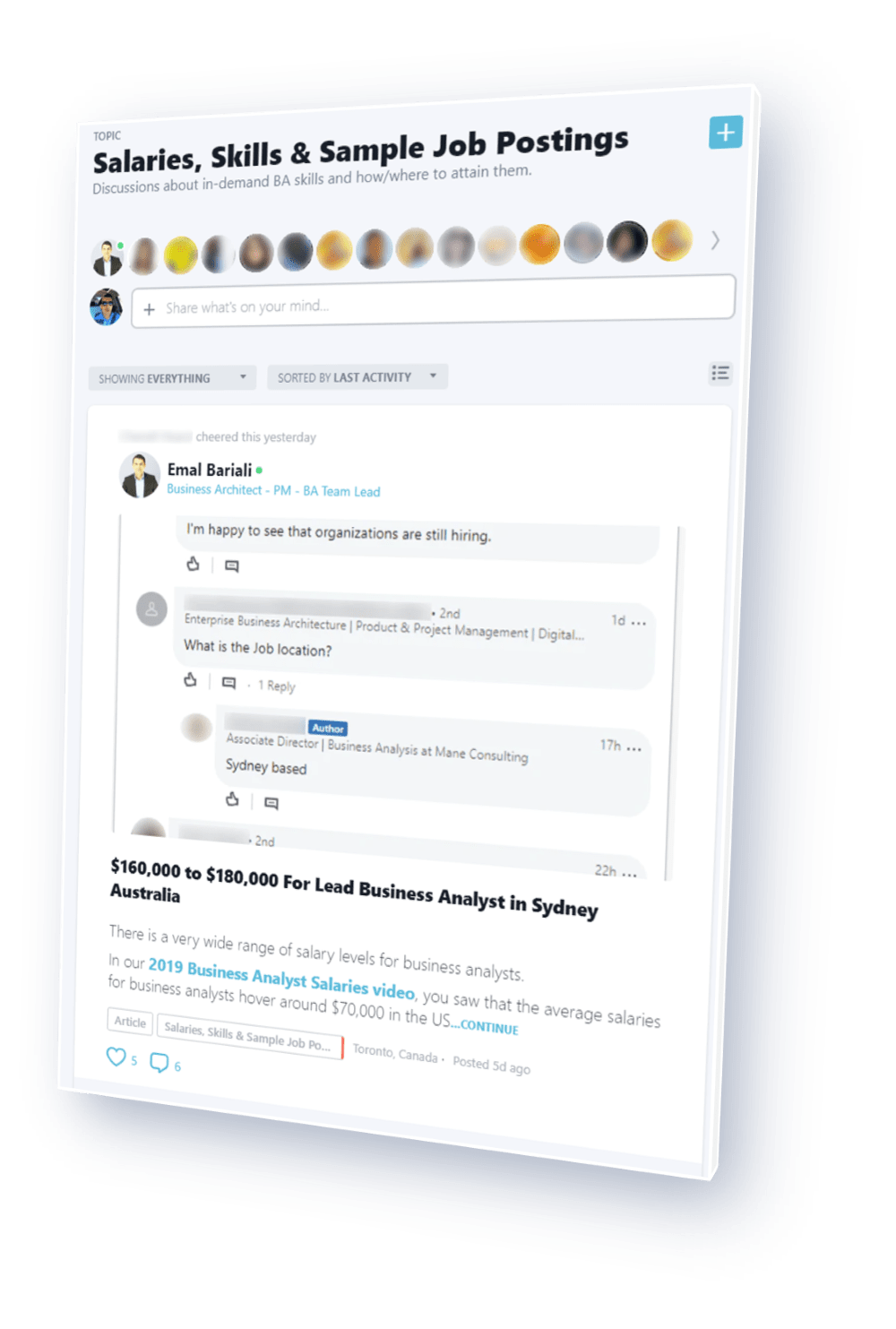 A Global Community Of Motivated Professionals
Members Of All Experience Levels
Our members are at different stages of their careers, creating a welcoming environment for aspiring, junior, intermediate, and senior-level analysts.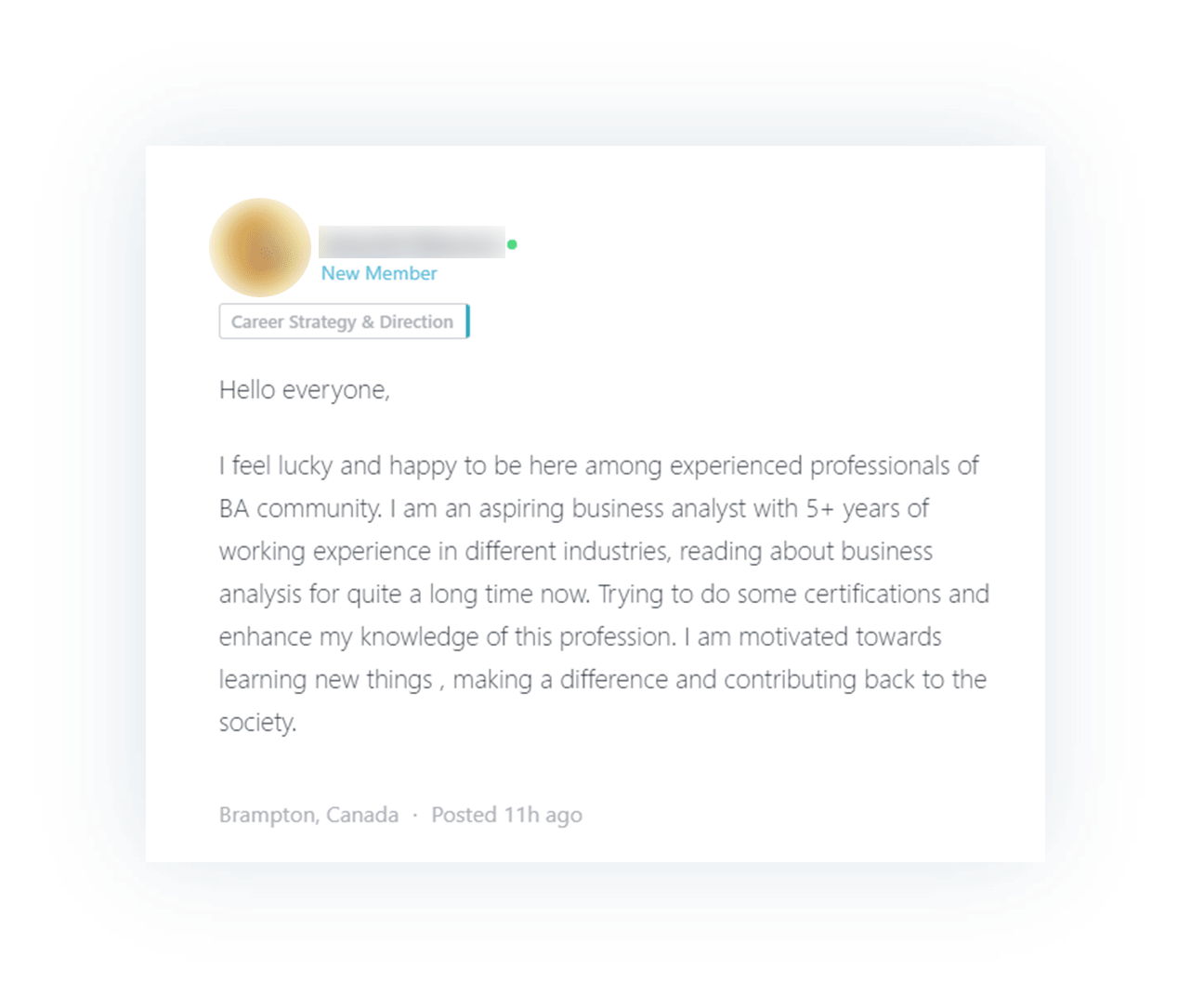 A Professional Environment
Our members strive to maintain a safe and supportive environment for everyone who joins.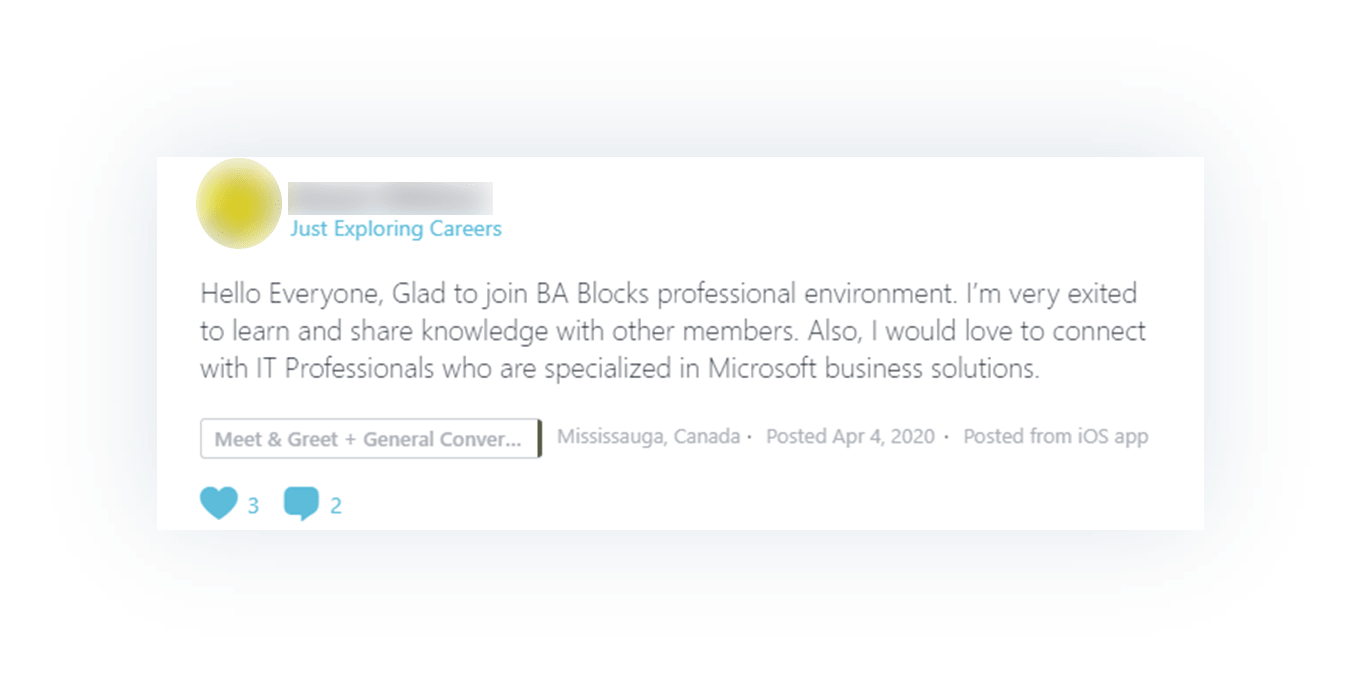 Community Management & Support
We have a dedicated community manager who's on stand-by to help when you need it.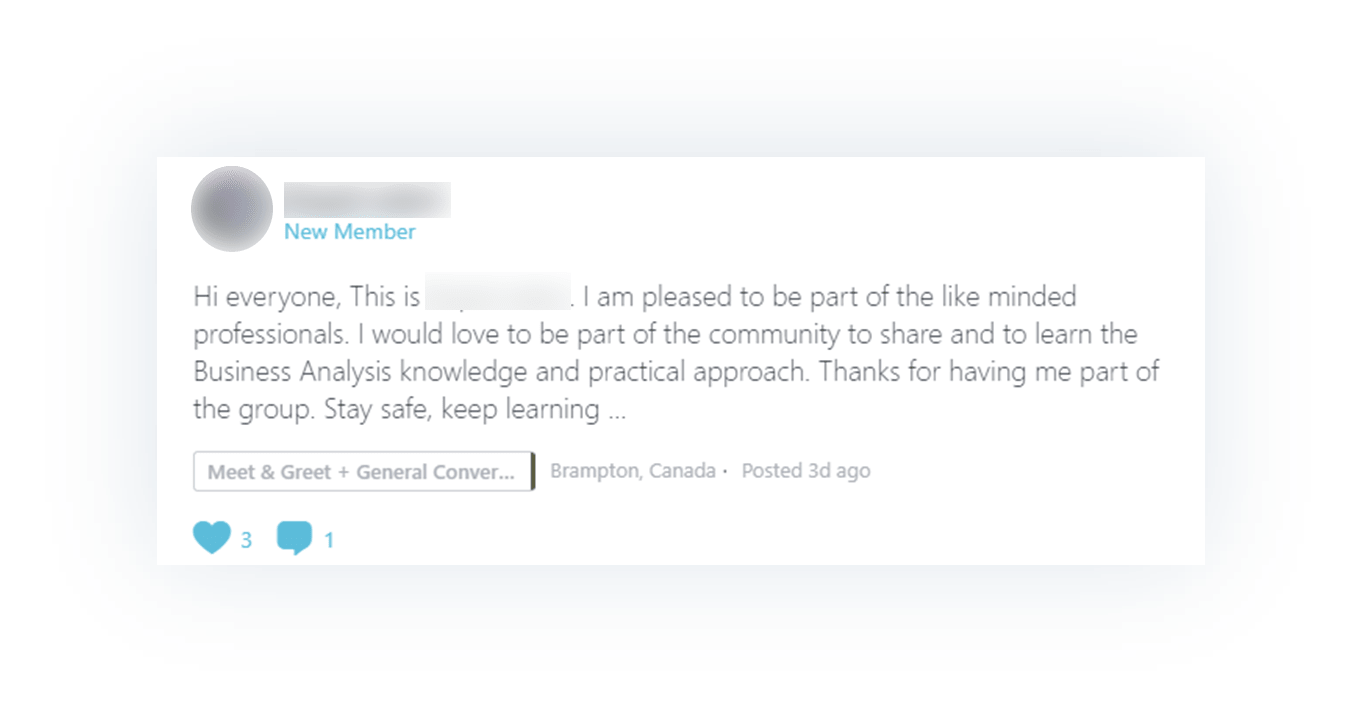 Motivated and Like-Minded
We're all headed in the same direction, working together to improve our business analysis careers.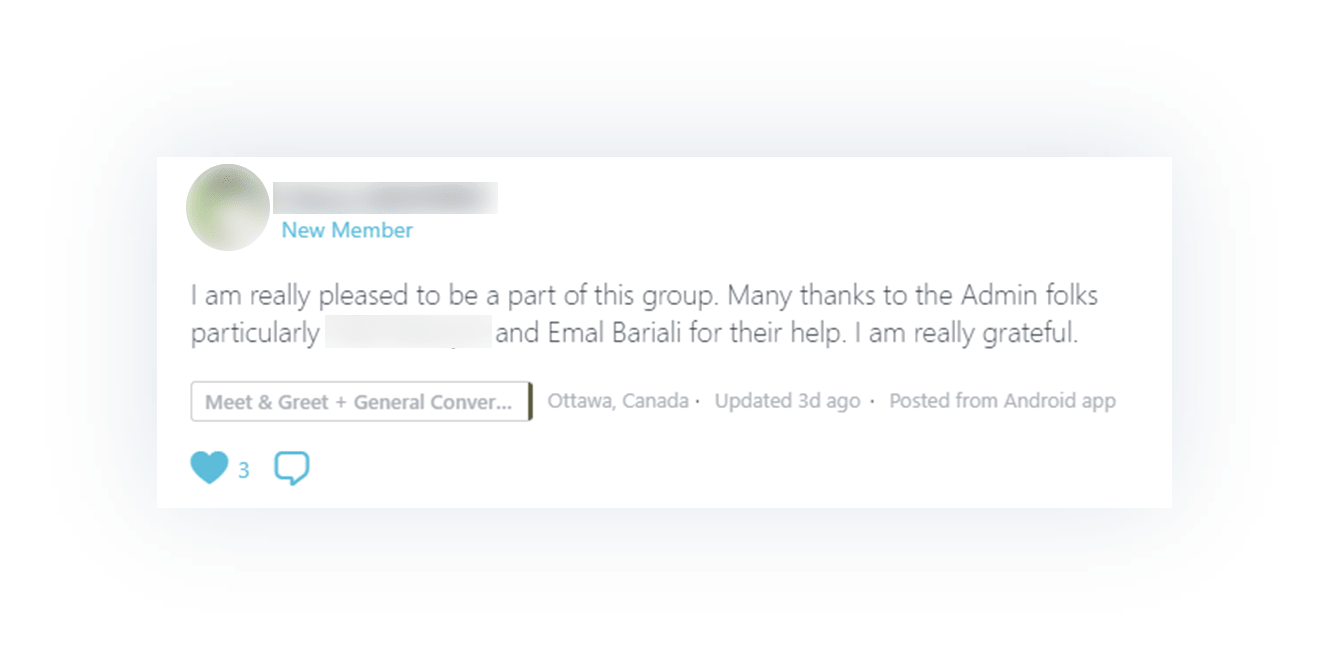 A Supportive Environment With Rich Content

Join Us