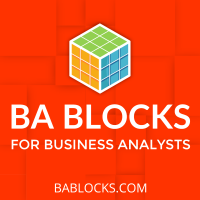 Our BA Fundamentals Course Is Free Until Further Notice (COVID-19 Support)emal bariali
Watch this episode on YouTube channel: https://youtu.be/LM-LZaH5ngk
I've decided to release our BA Fundamentals course for FREE on March 23rd. This course was originally scheduled for release on March 31st and was planned to be a paid course.
Why?
Self-isolation is the best thing you can do to protect yourself right now, and I want you to stay at home. I'm hoping that making this course free gives you some added encouragement to stay indoors, while still making good use of your time.
Who this course is for:
Anyone currently isolated and looking to meet new people online to stave off the loneliness and stress of being locked up with nothing to do.
Anyone currently not self-isolating because they have nothing useful to do in-doors.
You do not need to have any knowledge of the BA profession. This course starts at square 1 and walks you through everything step-by-step.
What this course includes:
Everything. This is the full course from our curriculum, not just a sample, or a watered-down version of the course. The only thing that's missing from this free version is the certificate of completion.
What you can do to help:
Please share this with anyone and everyone you can. Doing so may encourage your family, friends, colleagues to stay safe by spending more time on-line.