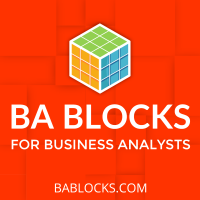 Book Your Free Session • The 6 Business Analysis Processesemal bariali
Have you ever been on a project where you felt that you didn't have the knowledge or experience you needed to execute your analysis work properly?
If you have, then there is a good chance that the BA process you've learned in the past has broken down because it's not comprehensive enough to prepare you for the wide variety of projects & situations that we face in our profession.
Book in your free 30-minute one-on-one tutorial with me and I'll walk you through the 6 business analysis processes that you can rely on to execute almost any type of work you're assigned to.
Book Your Session Here • https://bablocks.com/ba/processes