Understanding business analysis terminology is critical to your learning and performance as a business analyst.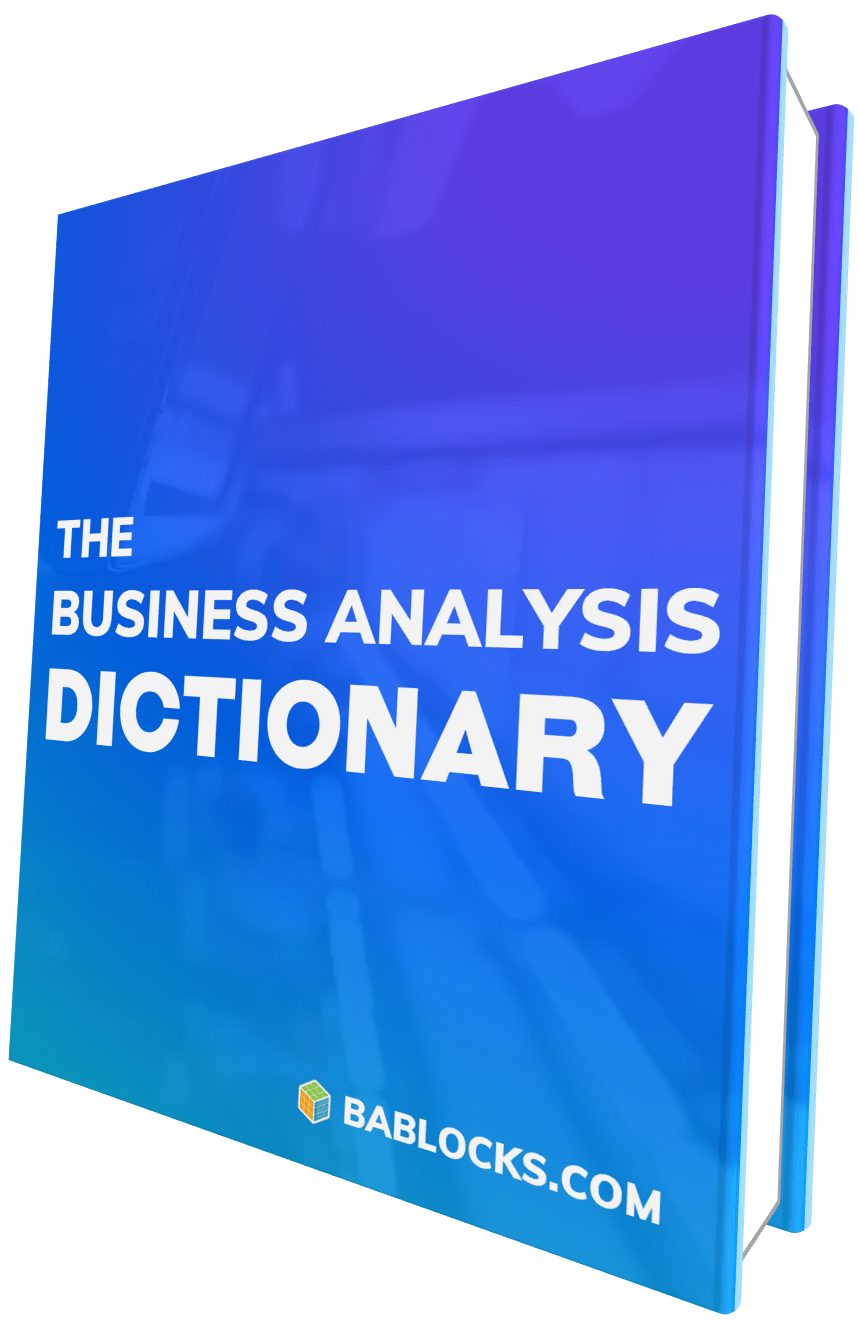 Please note that this dictionary is still under ongoing development. We've released it early to make sure you have the opportunity to begin learning as soon as possible.
The dictionary will be ever-evolving with new terms and definictions. Make sure you check back regularly to get the latest definitions.
Don't see a definition you need?
You can submit your own term using this form. Your submission will be taken into consideration during our next review of the dictionary terminology.