FOBA™ 2024 Session Starts in February 
FOBA™ is a 12-week practicum designed to help you produce real deliverables in the real world, using core BA skills.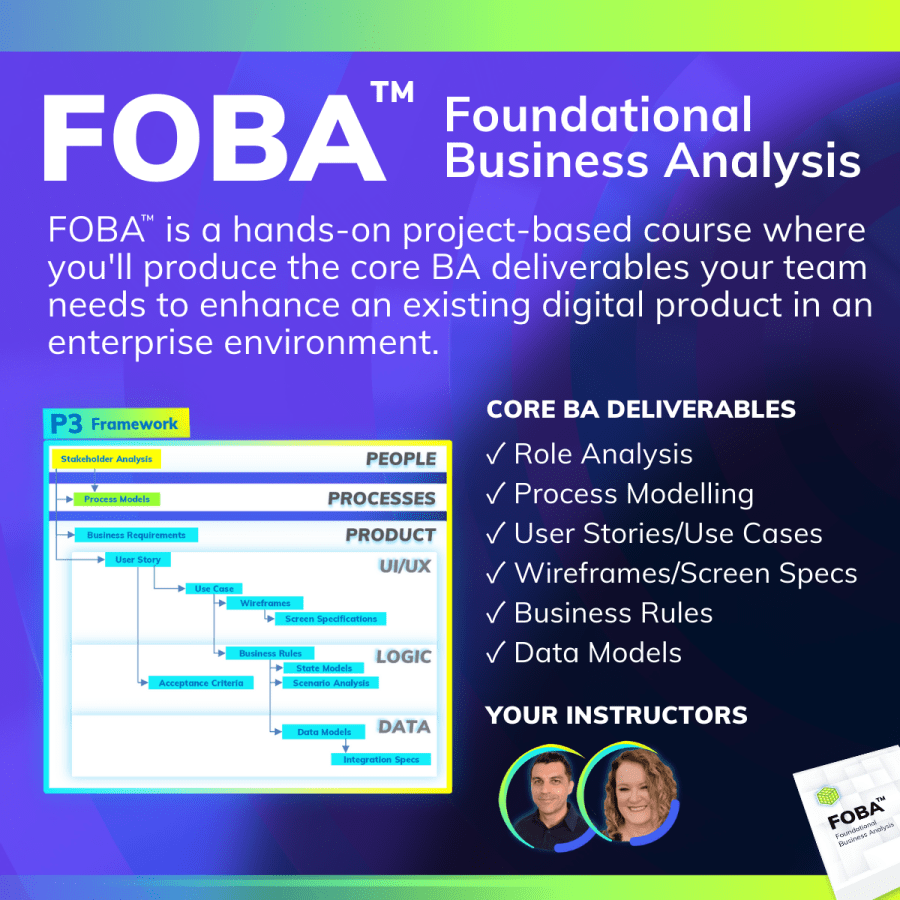 ✓  An HRIS Project
✓  Produce Deliverables
✓  Live Course Instruction
✓  Direct Instructor Feedback
✓  The confidence to deliver in the real world
The Next FOBA™ Session Starts in Feb 2024! 
Sign up to get notified of pricing, payment plans, enrolment dates, and details.
We will only send you materials related to business analysis.  We never spam or sell your email address.