Join A Global Community Of Motivated Professionals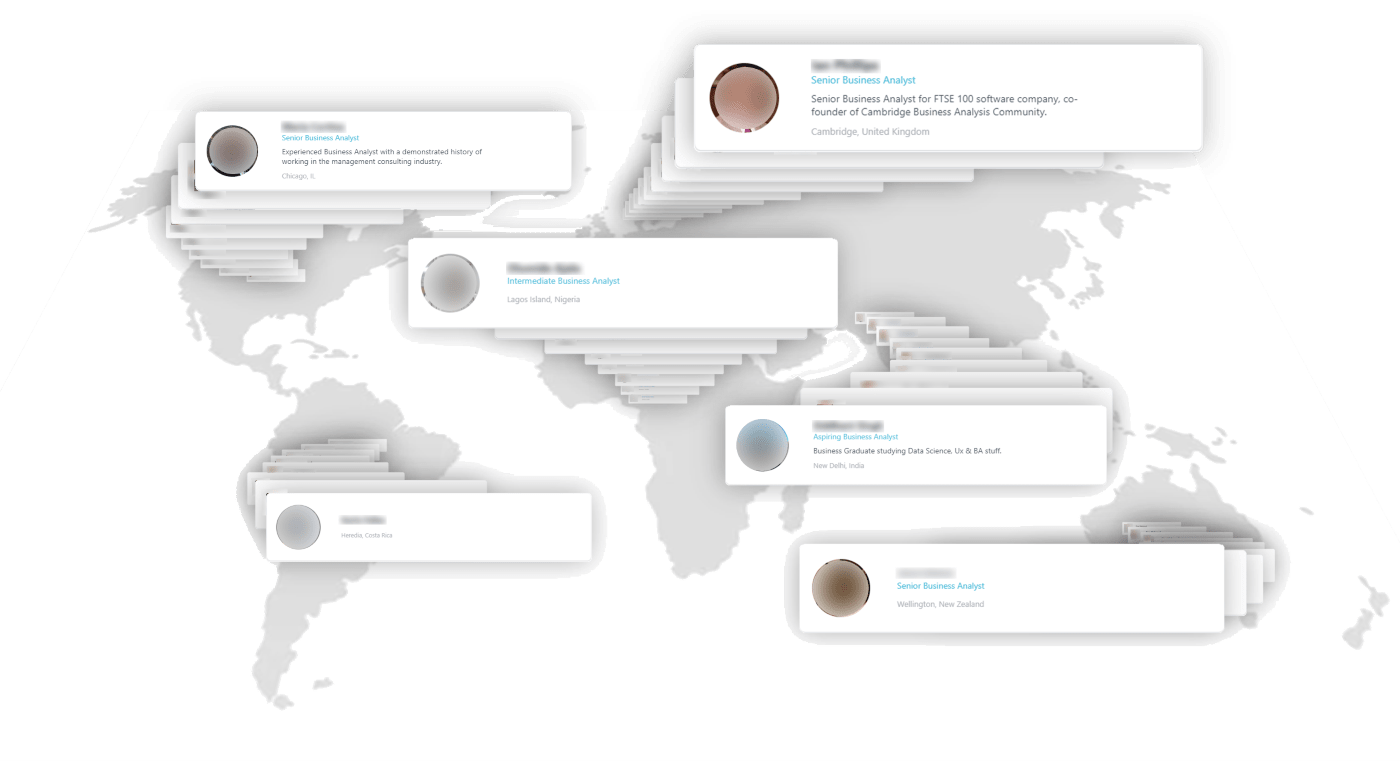 How our current members feel about the community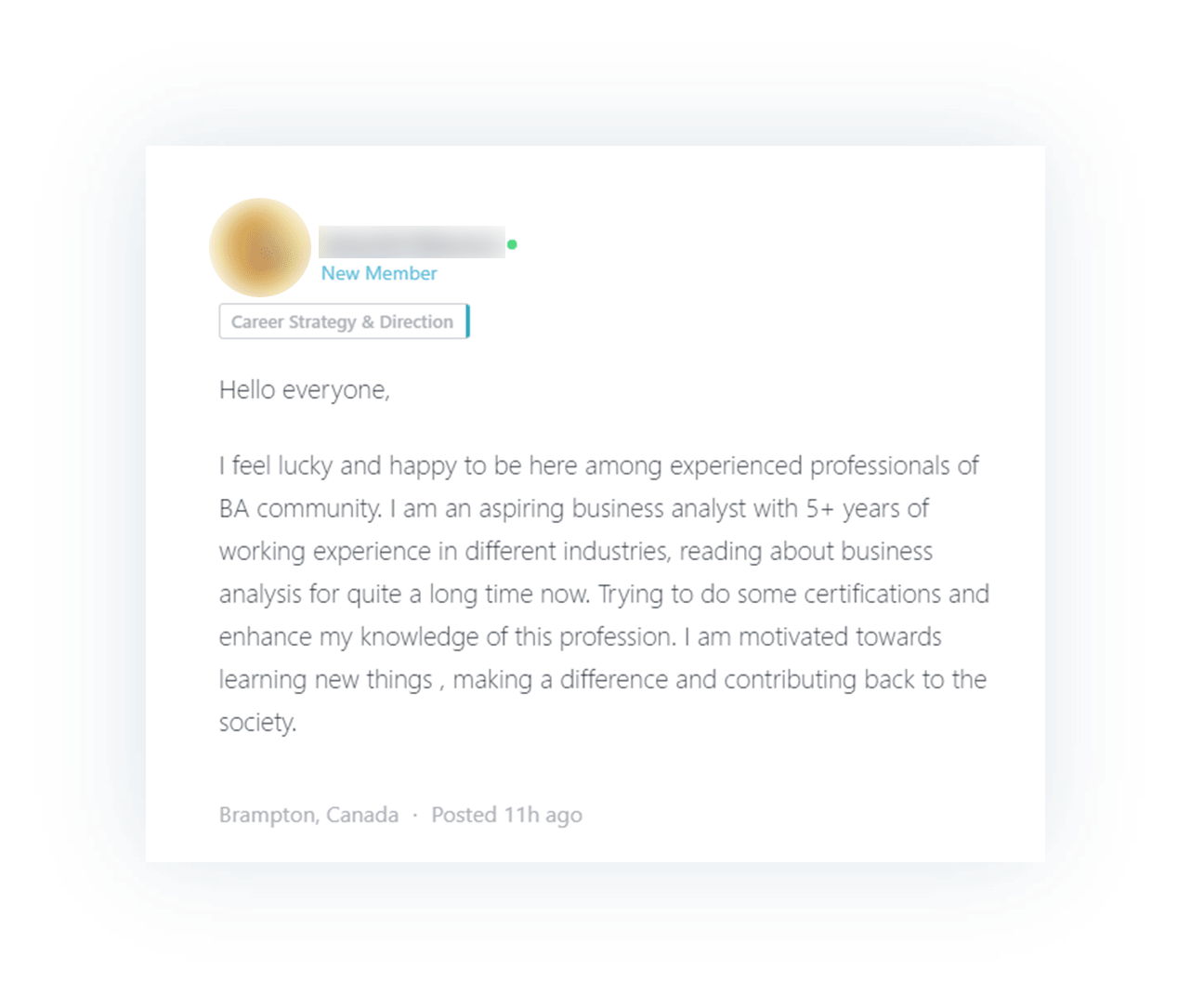 Members Of All Experience Levels
Not just beginners. Not just experts.
Our members are at different stages of their careers, creating a welcoming environment for aspiring, junior, intermediate, and senior-level analysts.
A Professional Environment
A healthy place for dialogue.
Our members strive to maintain a safe and supportive environment for everyone who joins.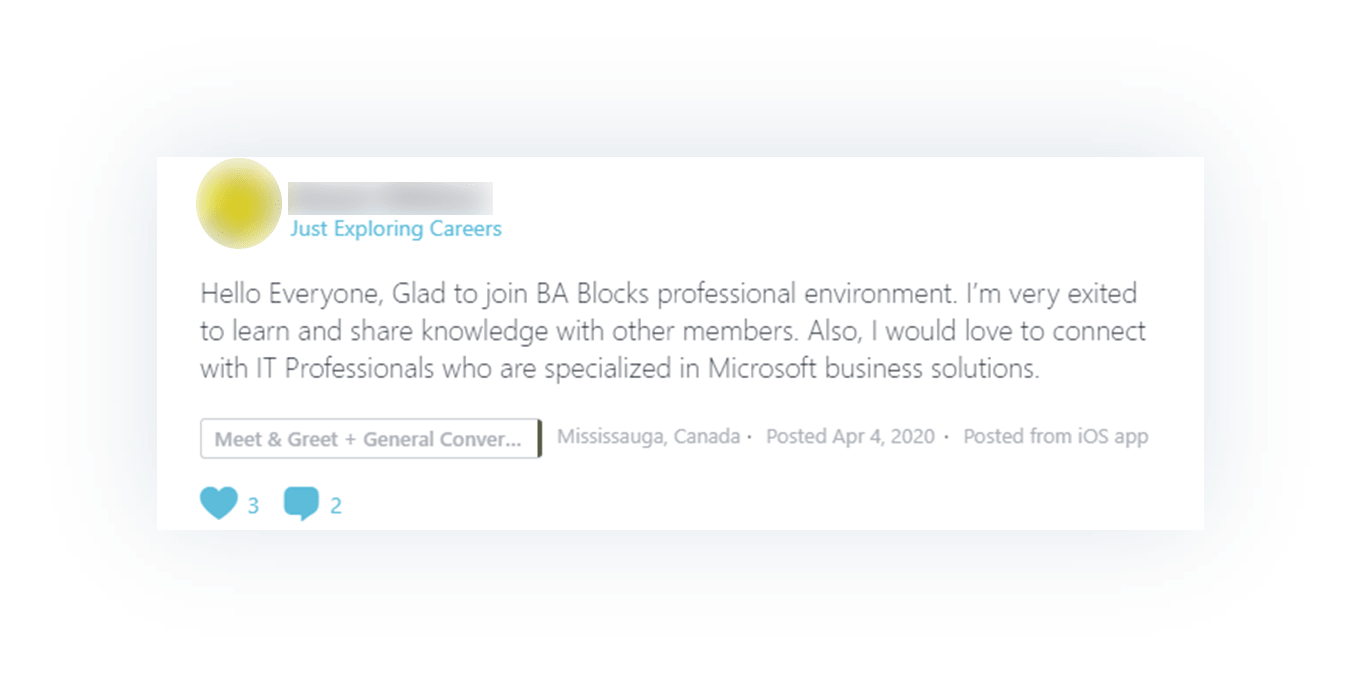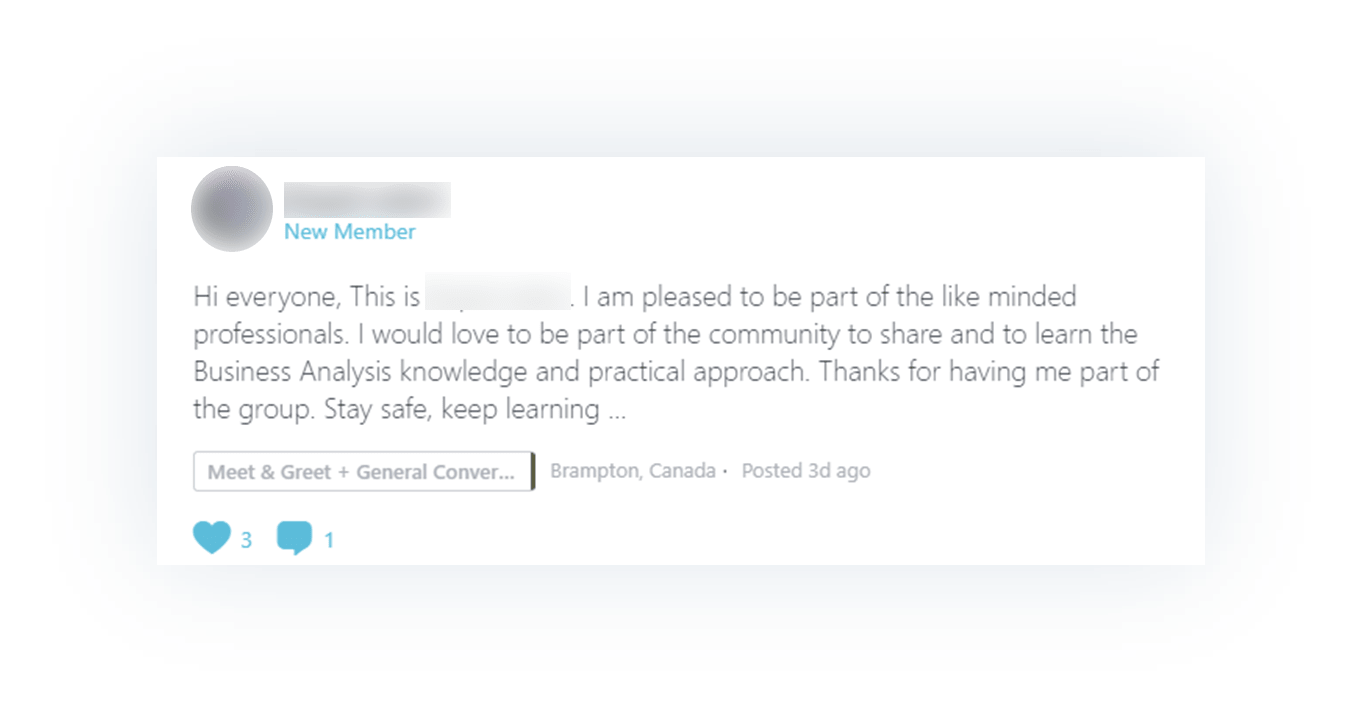 Motivated and Like-Minded
Everyone is looking to improve.
We're all headed in the same direction, working together to improve our business analysis careers.
Community Management & Support
Support from dedicated staff.
We have a dedicated community manager who's on stand-by to help when you need it.