Boost Your BA Career
Join The 4000+ Analysts Who Have Trusted BA BLOCKS To Boost Their BA Careers

Get Full Access To All Community Resources With Your Free Membership
Members-Only Videos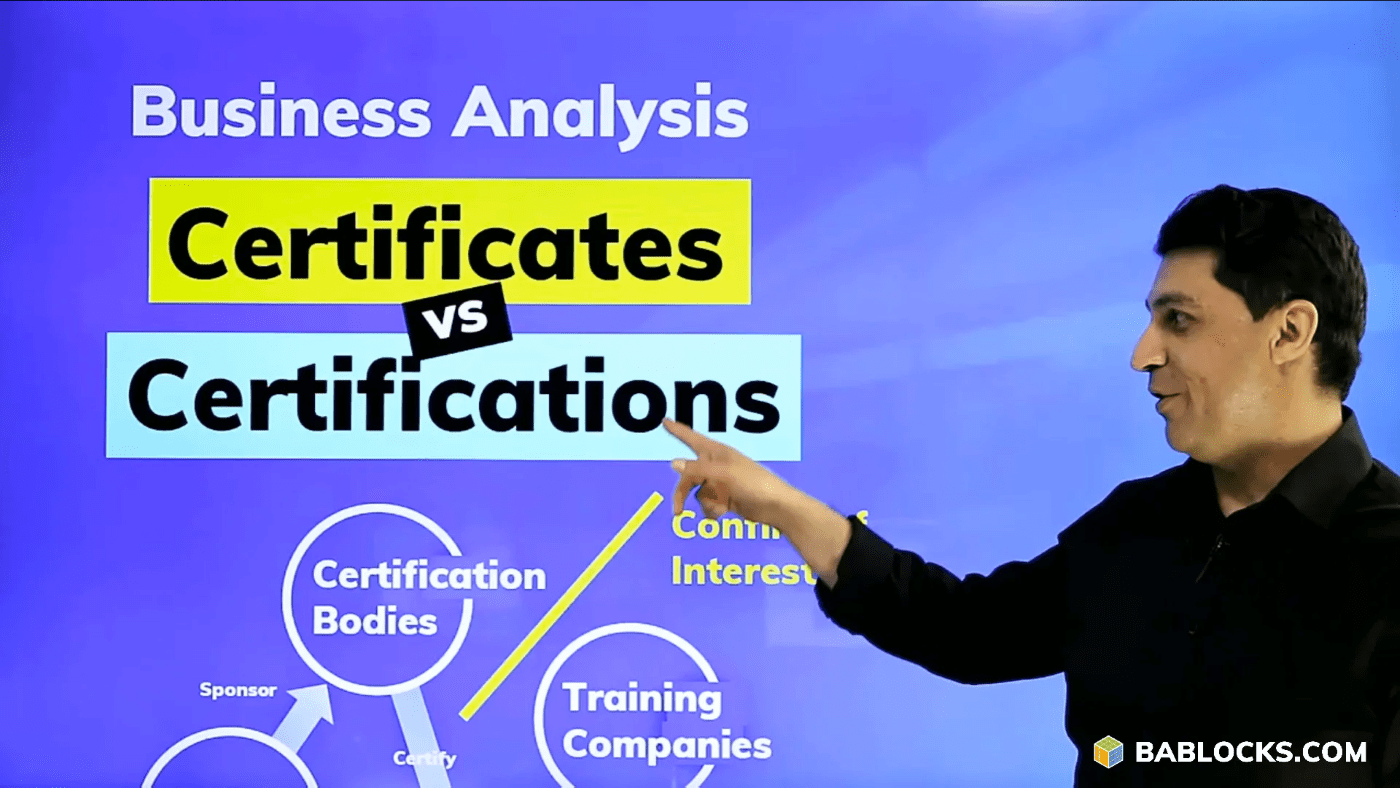 Business Analysis Certifications vs. Certificates
This confusion can introduce some serious risks to your BA career development. In this video, I provide our members with a simple checklist that they can use to determine if their training program is providing them with a "Certification" or a "Certificate".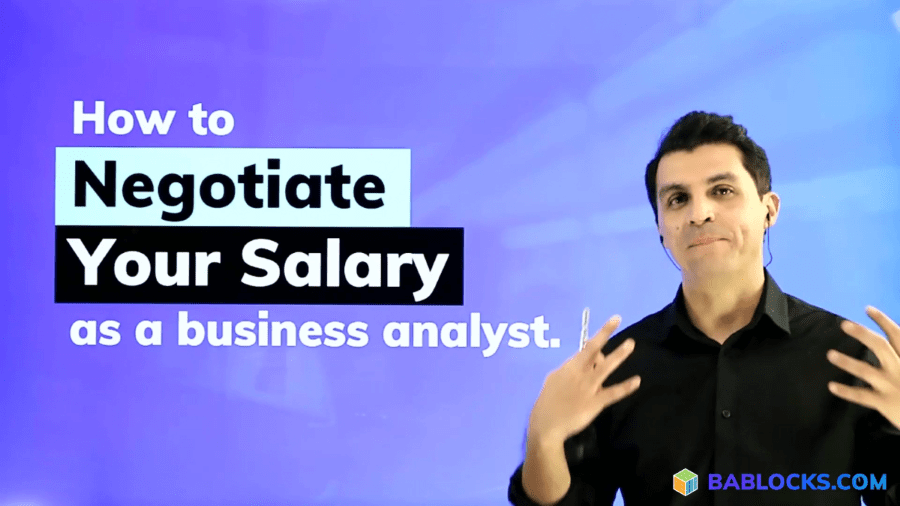 How To Negotiate Your Business Analysis Salary
Salary negotiation is the 2nd most important determining factor in the salary that you receive for your BA work. In this video, I provide you with a few pointers to help you understand how/when to start the negotiation process.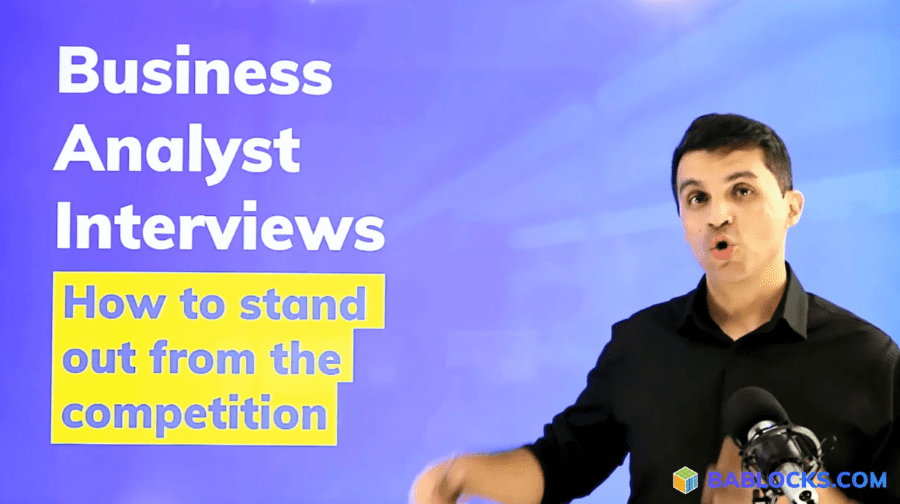 How To Stand Out In Your Interviews
When the job market gets competitive, you have to find ways to stand out from the competition. In this video, I share three things you can do to give memorable interviews to increase your chances of being successful with your job interviews.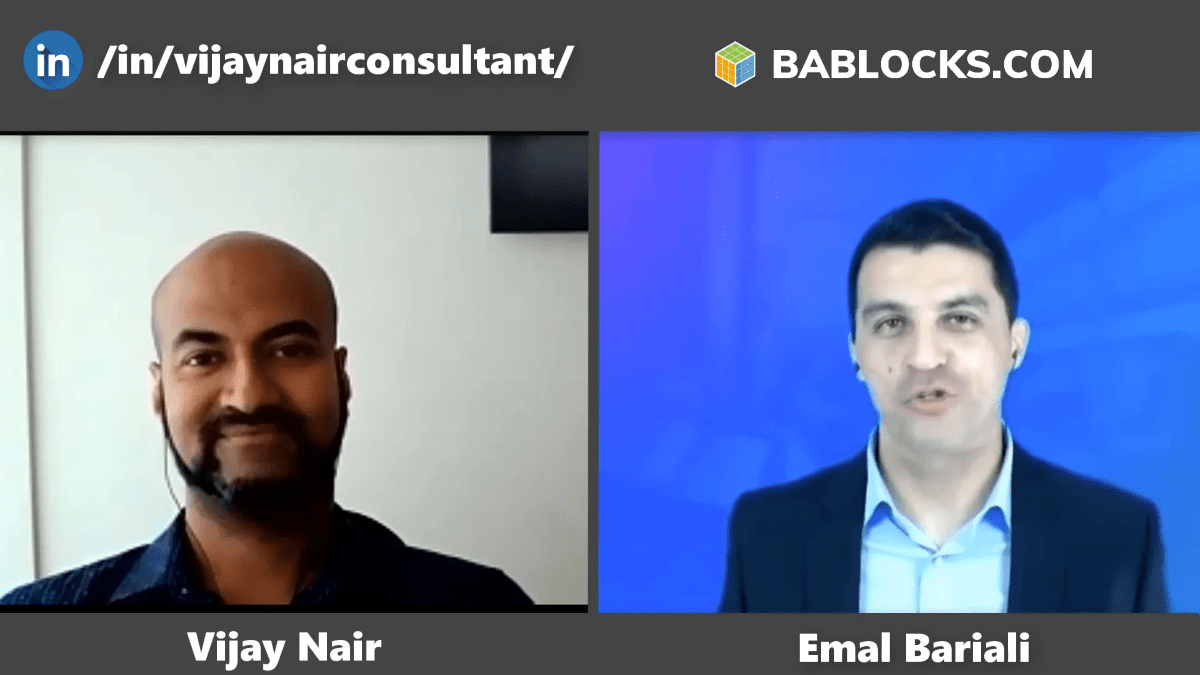 RPA Business Analyst (an interview with Vijay Nair)
RPA is a type of project that requires the involvement of a business analyst. There are some analysts who specialize specifically in executing only RPA projects.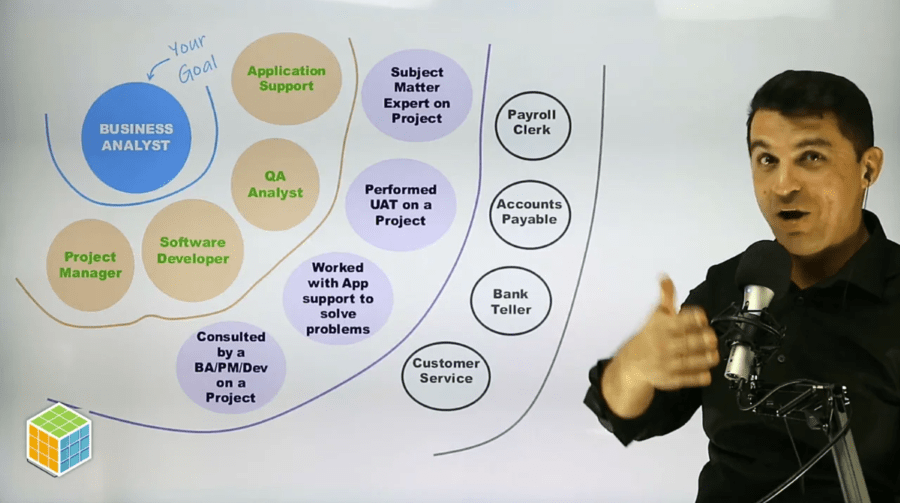 The Fastest Way To Become A Business Analyst
How you get into the BA profession depends on where you're starting from. In this video, I walk you through the most common ways that professionals enter the BA profession.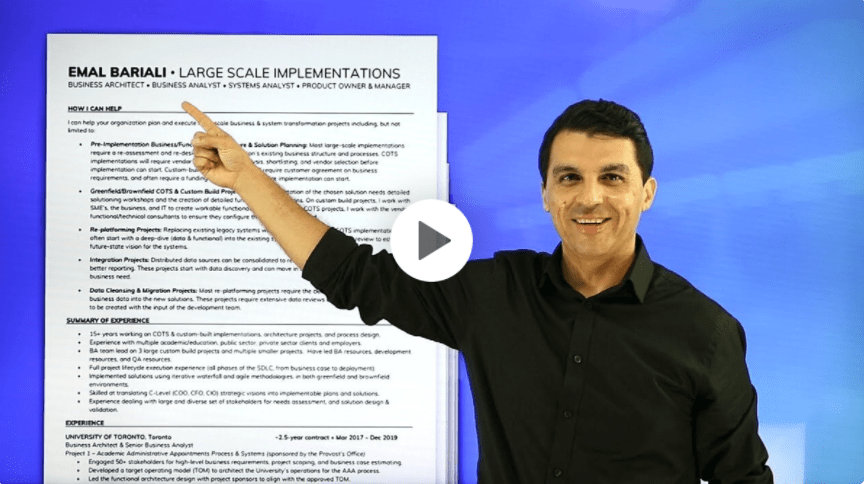 A Real Business Analyst Resume
In this video, you get a walkthrough of a resume that has landed countless interviews and multiple business analysis jobs.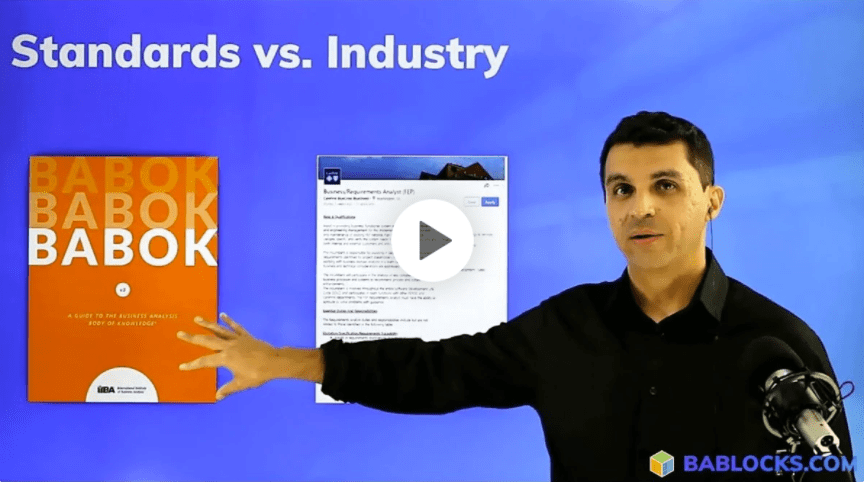 The BABOK And It's Relationship To The Industry
The IIBA has brought the BA profession to the forefront in the minds of many IT organizations. This video talks about the relationship between the BABOK and the industry terminology.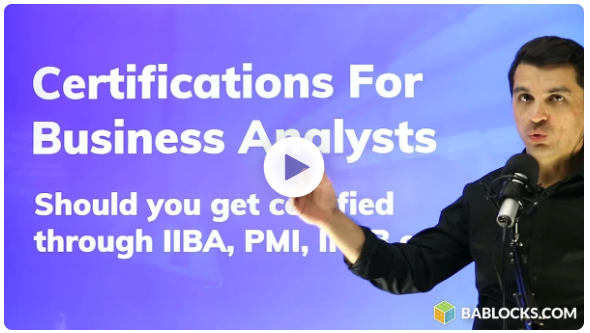 Your BA Certification Strategy (Should You Get Certified?)
We've recently received many questions about BA certifications. This video provides some guidance on the BA certifications so that you're spending your time as effectively as possible.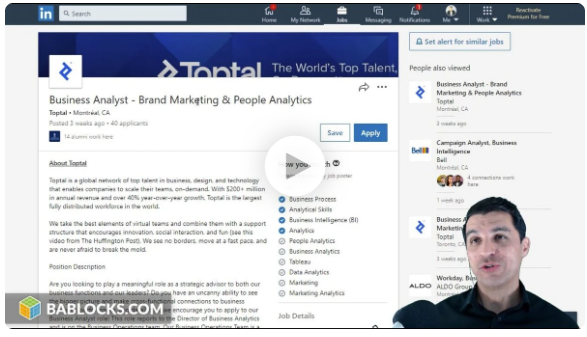 A Business Analytics Role Mistitled As A Business Analyst Role
In our last video on business analytics, we saw a clear example of how an education provider had mislabeled their courses. In this video, you can see that employers are also not immune from making this mistake.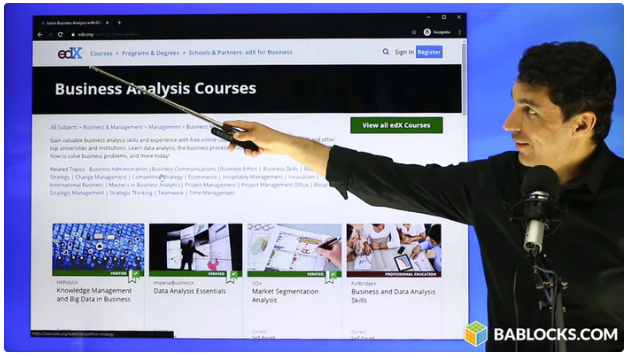 Business Analytics Is Not Business Analysis
There has been a lot of discussion in our community about the relationship between business analysis and the profession of business analytics. This video helps you understand why there is so much confusion between these two professions.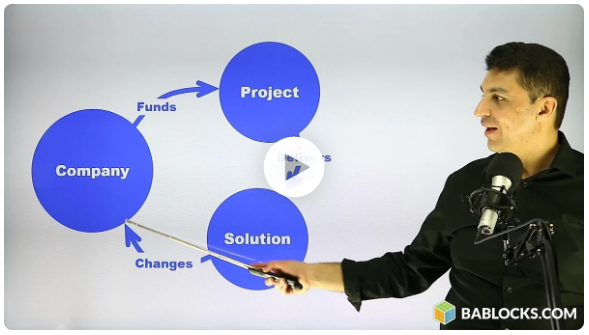 The Role Of The Business Analyst
If you want to become a business analyst, then you should be learning the profession with the big picture in mind. This video walks you through the elemental concepts that all business analysts need to understand.
Get Actionable Answers to Your Most Pressing Questions
Our member backlog keeps track of all the incoming member questions and ensures that they all receive detailed responses.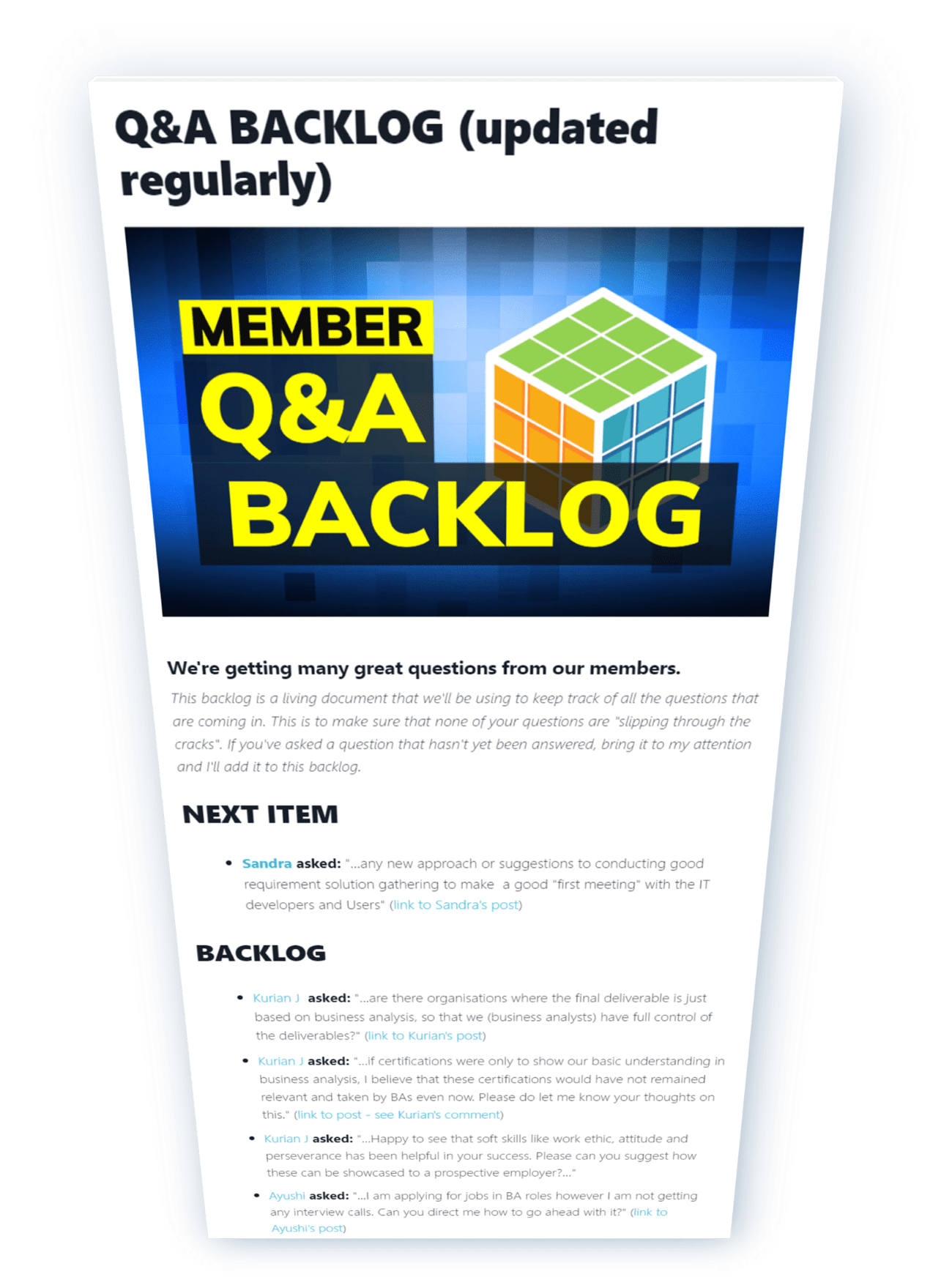 Articles From Our Community
A Space for Every Level of Experience
Group yourself with the other members at your own experience level.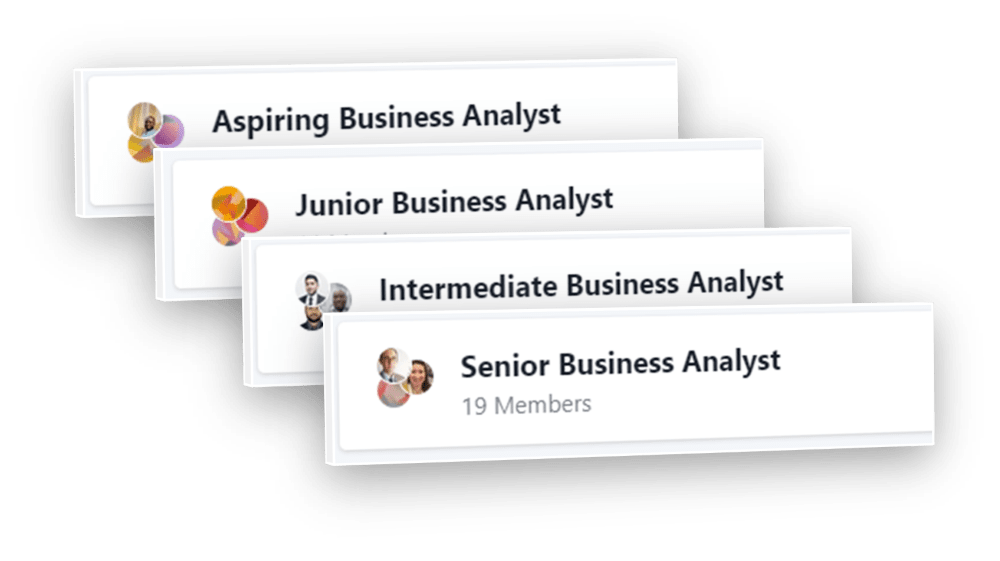 Relevant & Timely Topics for Business Analysts
Choose the topics that are most important to you for your business analysis career.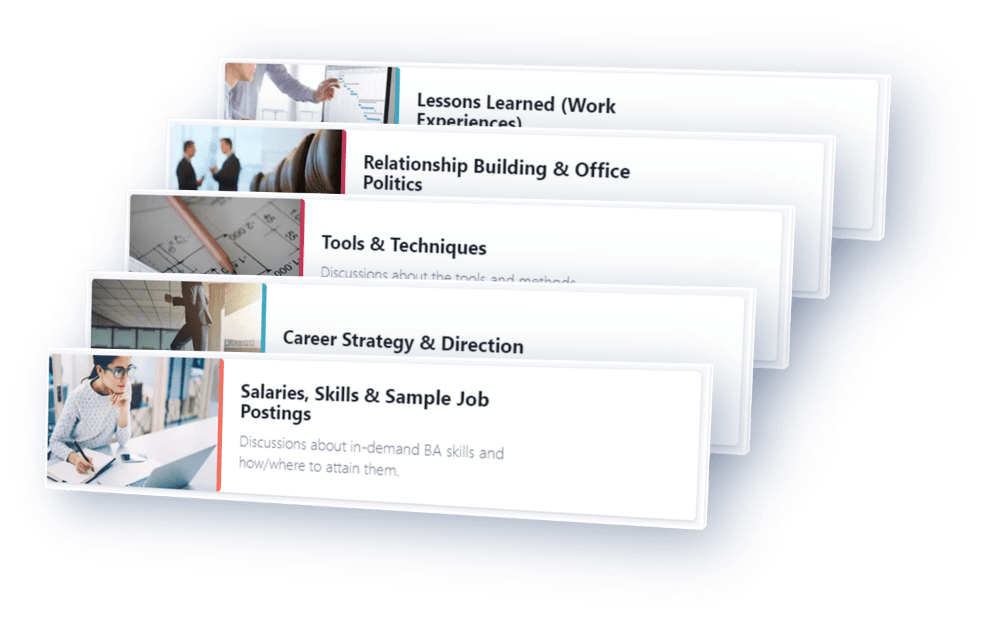 Unique Course Not Available Anywhere Else
Step up your BA skills with a uniquely designed curriculum that's been developed & vetted by industry professionals.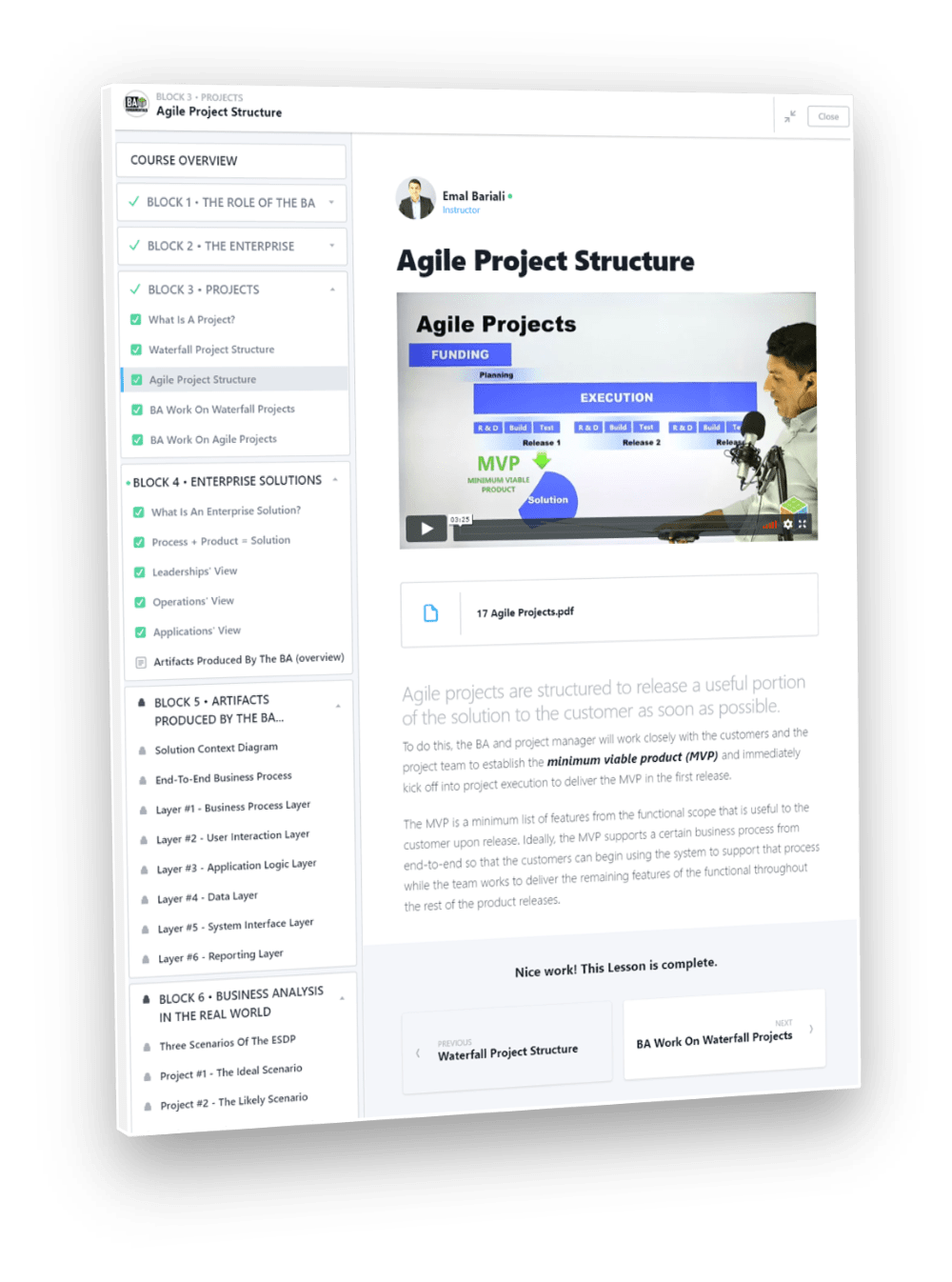 Members-Only Materials & Lively Discussions
Learn about the practical topics published regularly within your chosen topics.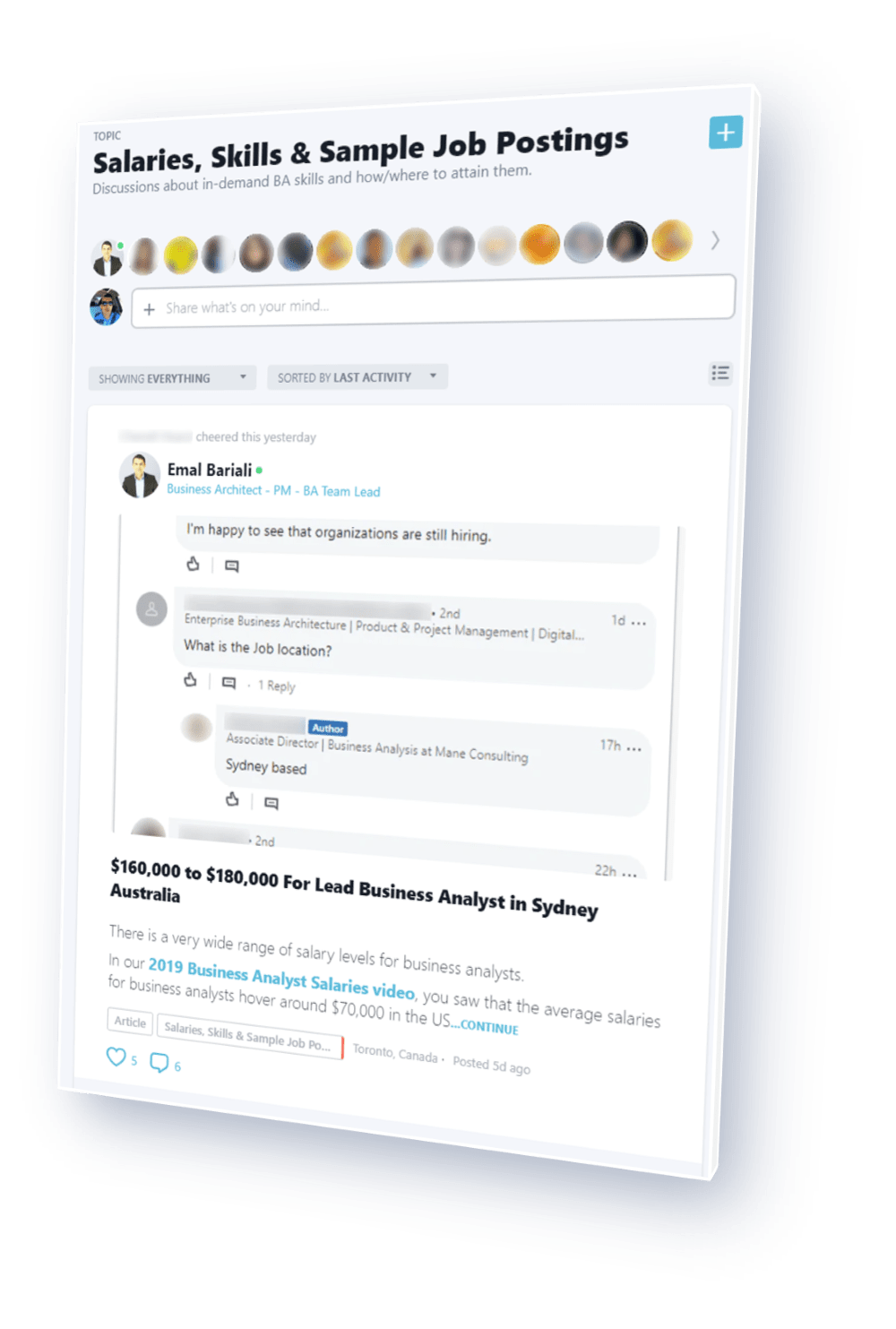 A Global Community Of Motivated Professionals
Members Of All Experience Levels
Our members are at different stages of their careers, creating a welcoming environment for aspiring, junior, intermediate, and senior-level analysts.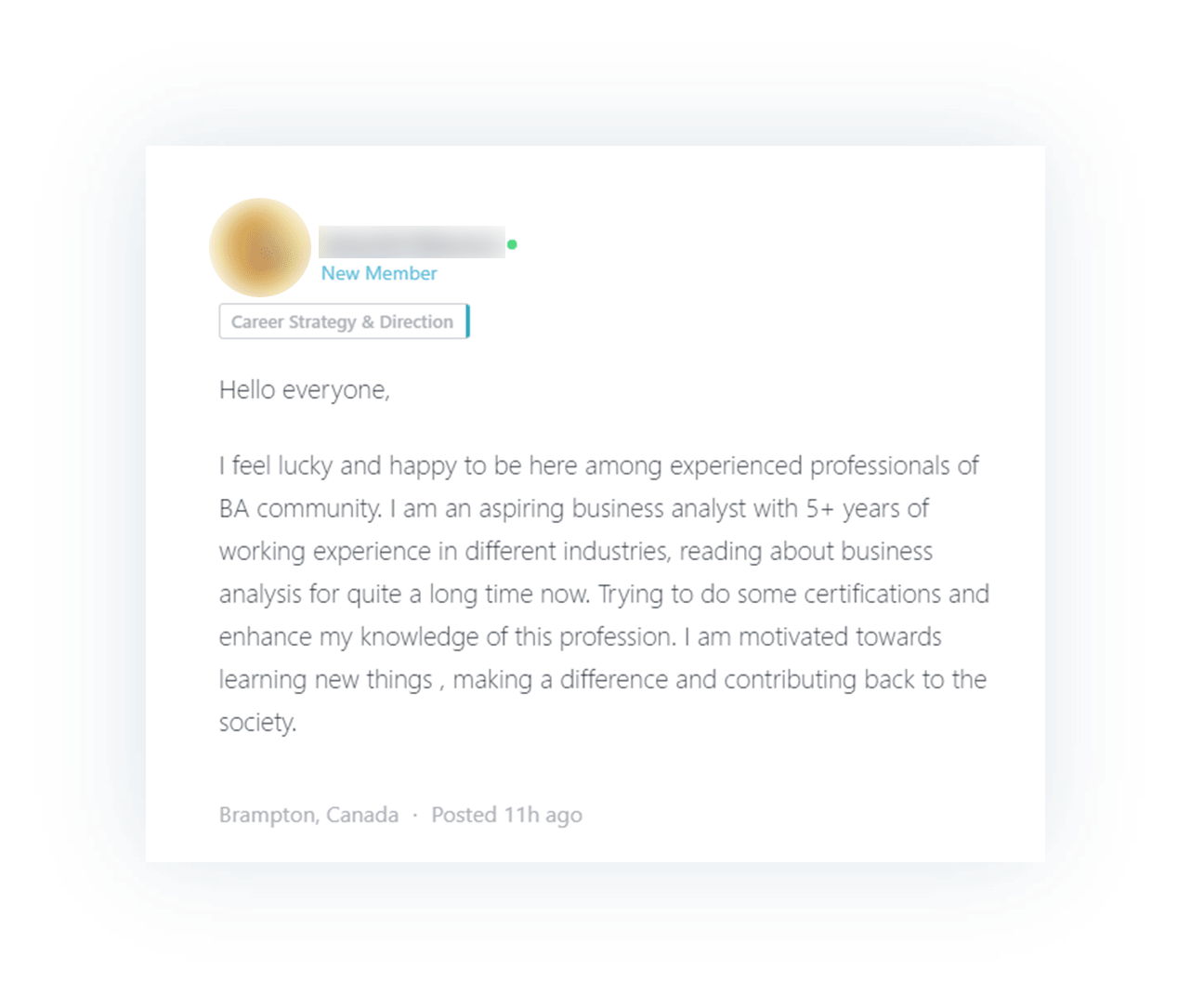 A Professional Environment
Our members strive to maintain a safe and supportive environment for everyone who joins.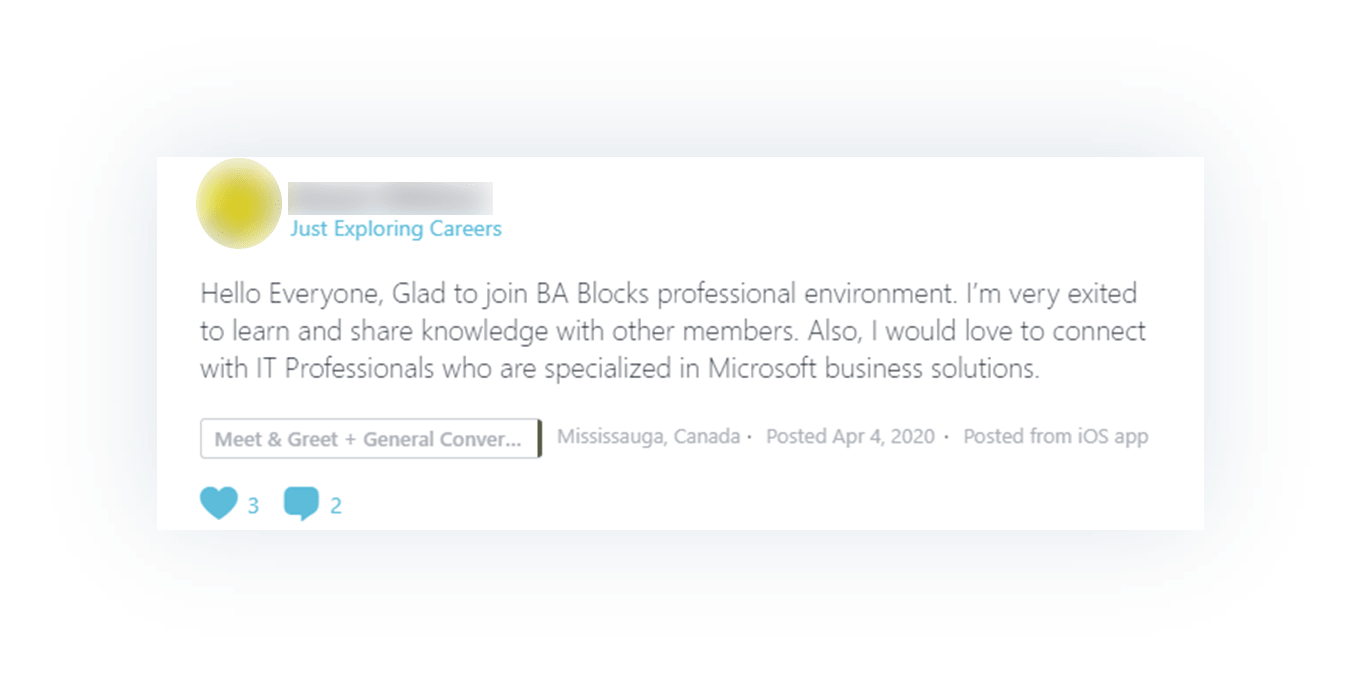 Community Management & Support
We have a dedicated community manager who's on stand-by to help when you need it.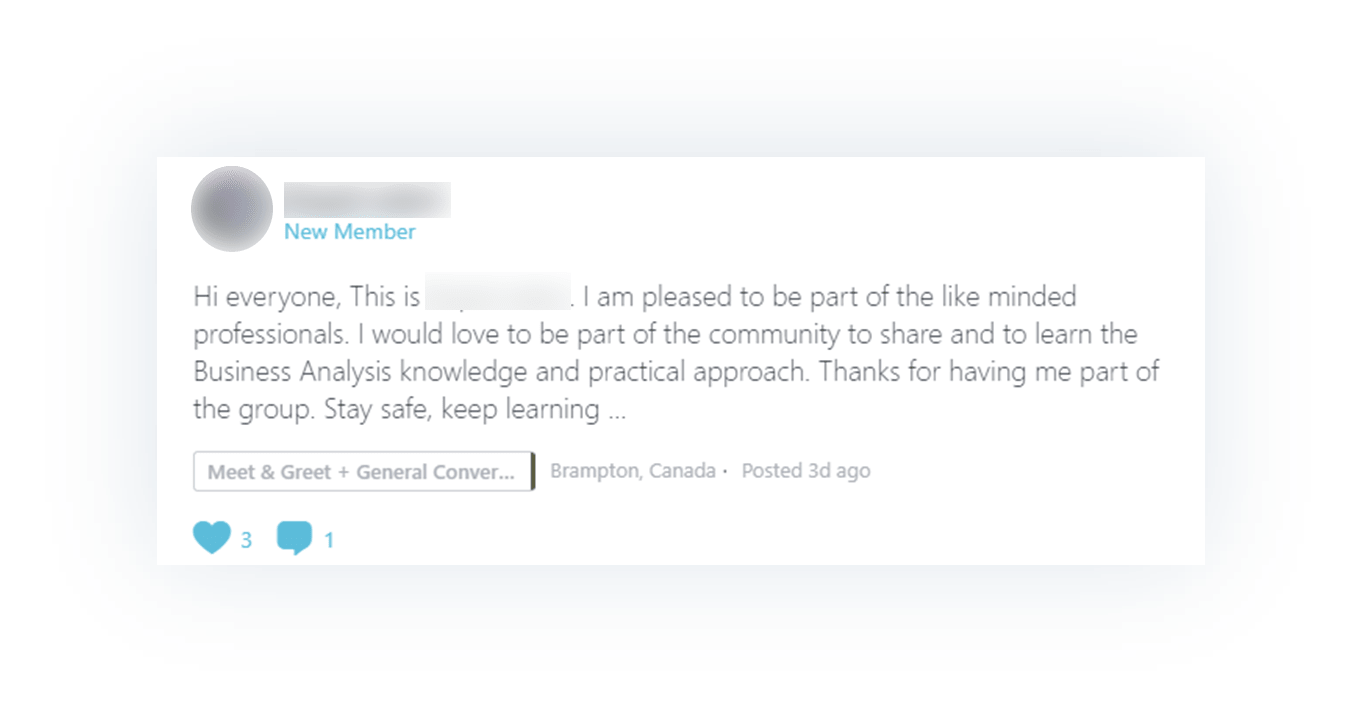 Motivated and Like-Minded
We're all headed in the same direction, working together to improve our business analysis careers.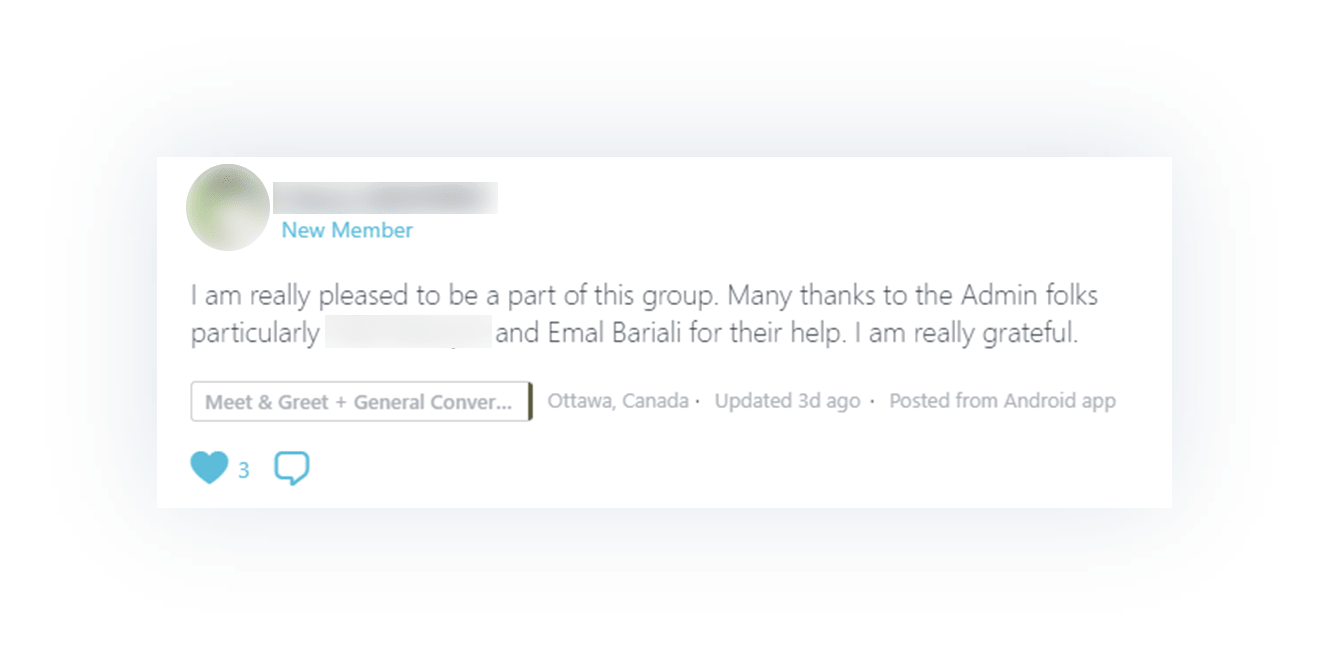 A Supportive Environment With Rich Content

Join Us