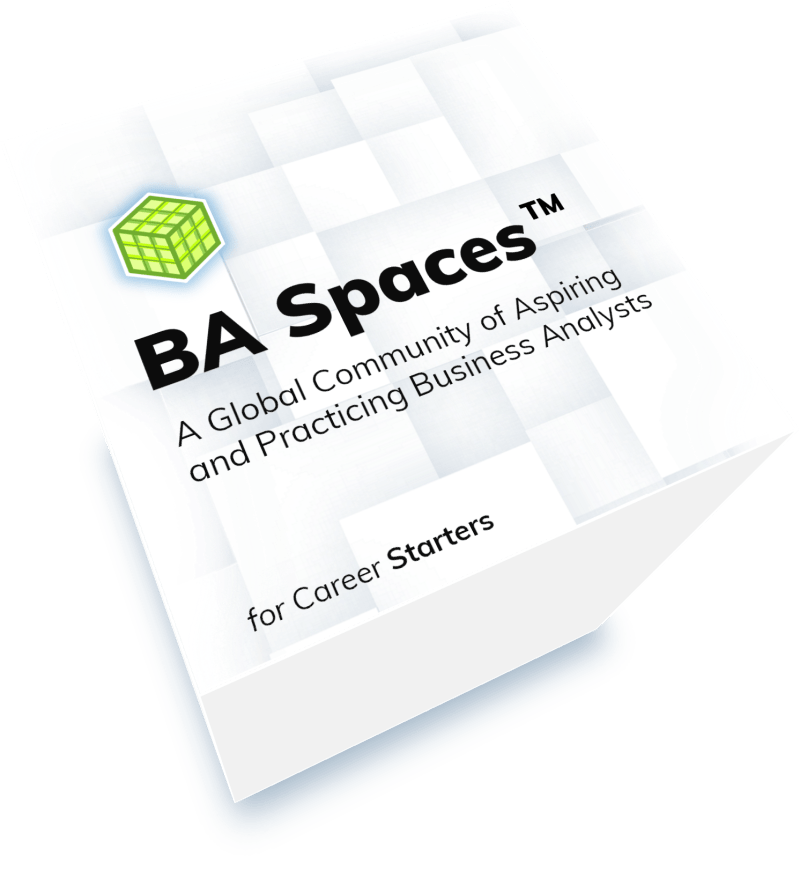 Join The 4000+ Analysts Who Have Trusted BA BLOCKS To Boost Their BA Careers.  Get full access to all the community resources.
Our community opens up once a month to new members. Sign up for the waiting list to get notified when the next window opens.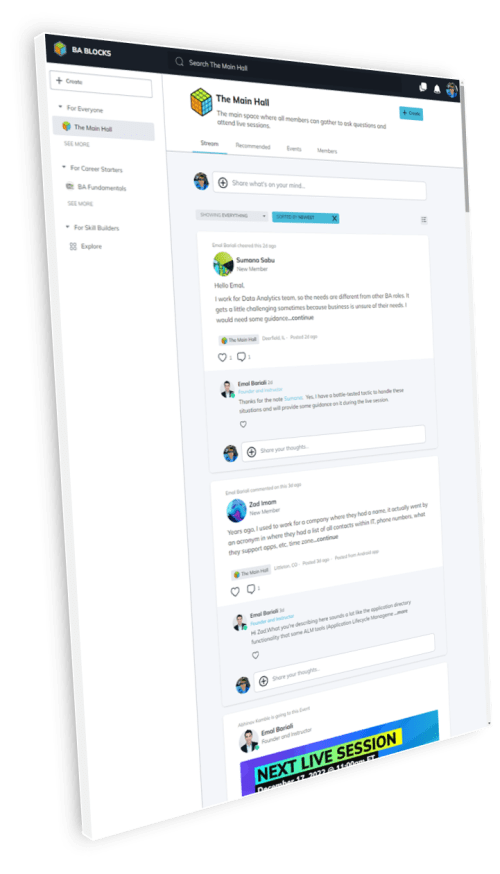 A Gathering Place For Everyone
The Community Home is the space where all members can meet, ask questions, and attend live sessions.
Latest Member Comments
Baselining Our BA Knowledge
Our BA Fundamentals space will ensure that you have the baseline level of knowledge about the profession to guide your own career decisions and to take part in the intermediate & advanced-level conversations in our community.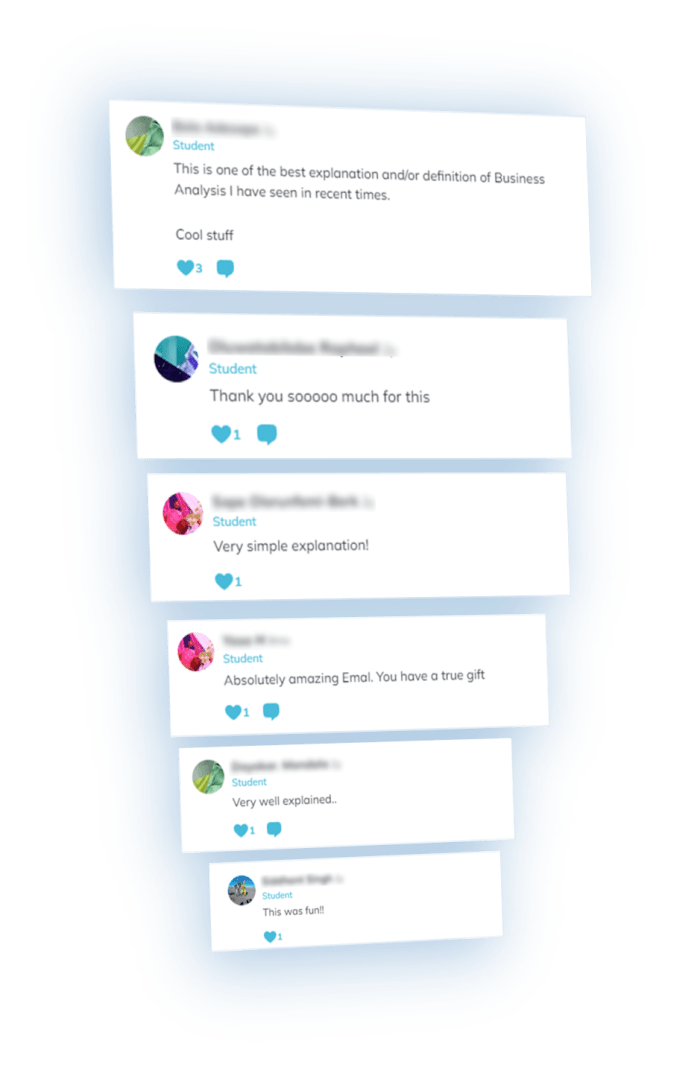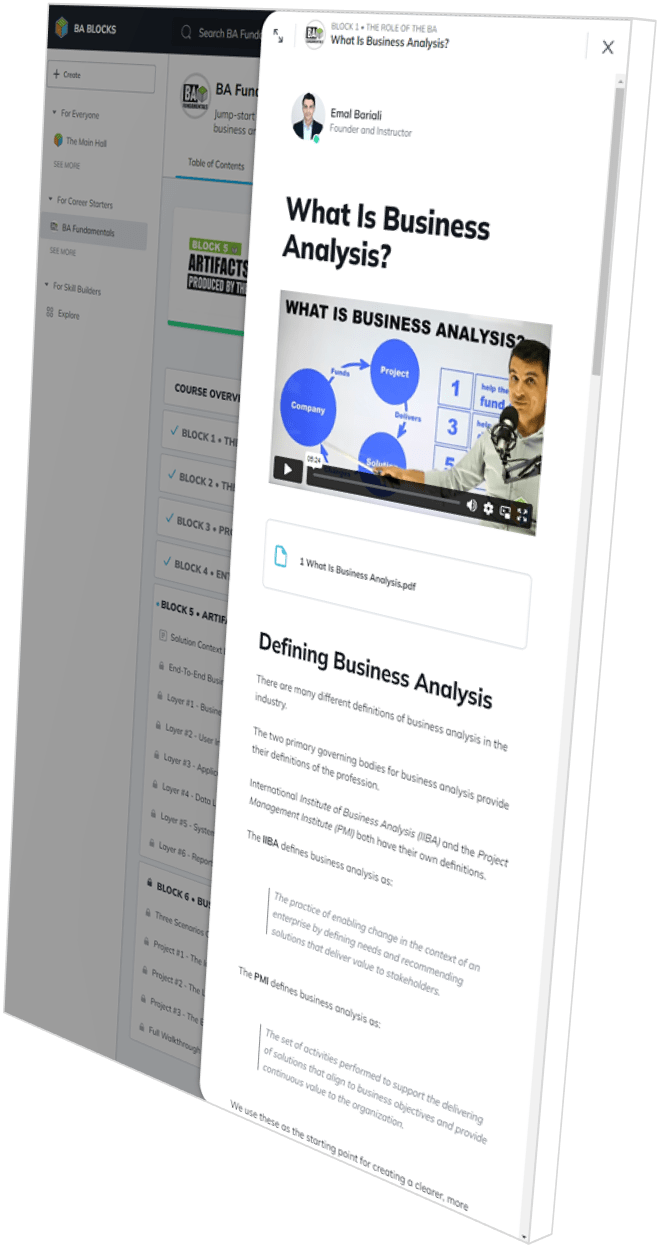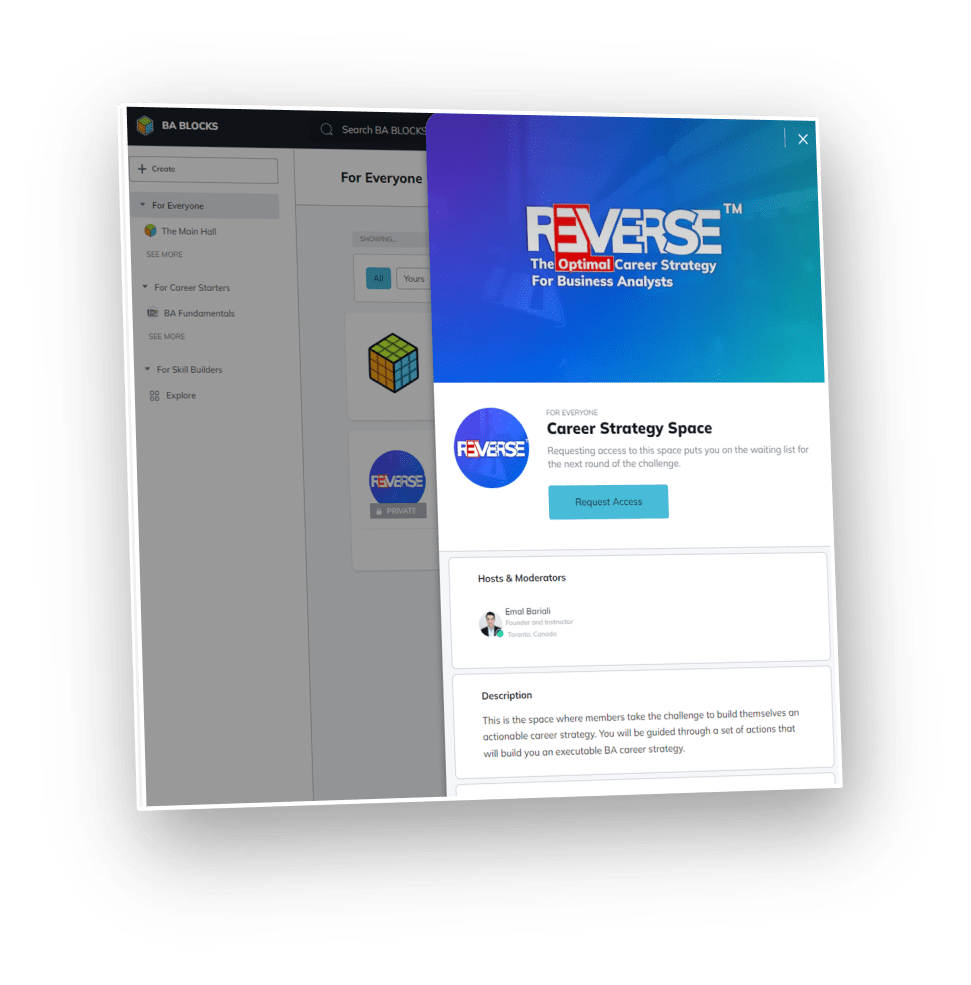 THE CAREER STRATEGY SPACE
Building Our Career Strategies
The RƎVERSE™ career strategy space is where our members take the 14-day challenge to build themselves a solid BA career.
Students are guided through the career strategy template to arrive at a customized BA career plan that utilizes their strengths and that is in line with the vision they have for their long-term careers.
Members get access to this group on a first come first serve basis.

We Open to New Members Once a Month
Get notified when we open up again.
Sign up with your email below and you'll receive a notification when we're ready for new members.
We will never sell your email or spam you.