40+ Years of Experience At Your Service.
Learn from experienced BA professionals with a passion for teaching.
With over 43 years of combined BA experience, we've decided that the next step in our careers is to help the next generation of business analysts take theirs.
That's why we've decided to teach and mentor.
Founder
Emal is a Senior Business Analysis Consultant with over 17 years of experience executing nearly 20 projects across a multitude of enterprise environments.
At BA BLOCKS, Emal leads business strategy, curriculum design, and global outreach.
Director, Student Experience & Student Success
Danielle is a Senior Manager of Business Analysis within a well-respected charity leading a large team of Business Analysis professionals.
She brings with her, over 25 years of experience in the Business Analysis profession.
At BA BLOCKS, Danielle leads the student experience strategy and oversees the student success operations.
Our propritary curriculum is founded on a globally recognized standard of business analysis practice.
Foundational Business Analysis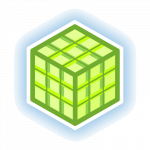 Learn How To Enhance Existing Digital Products with FOBA™
Business Analysis Practitioner Certificate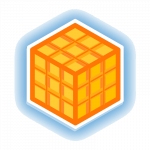 Learn How To Deliver Net New Digital Products with BAPC™