Capital Markets Domain Mind Map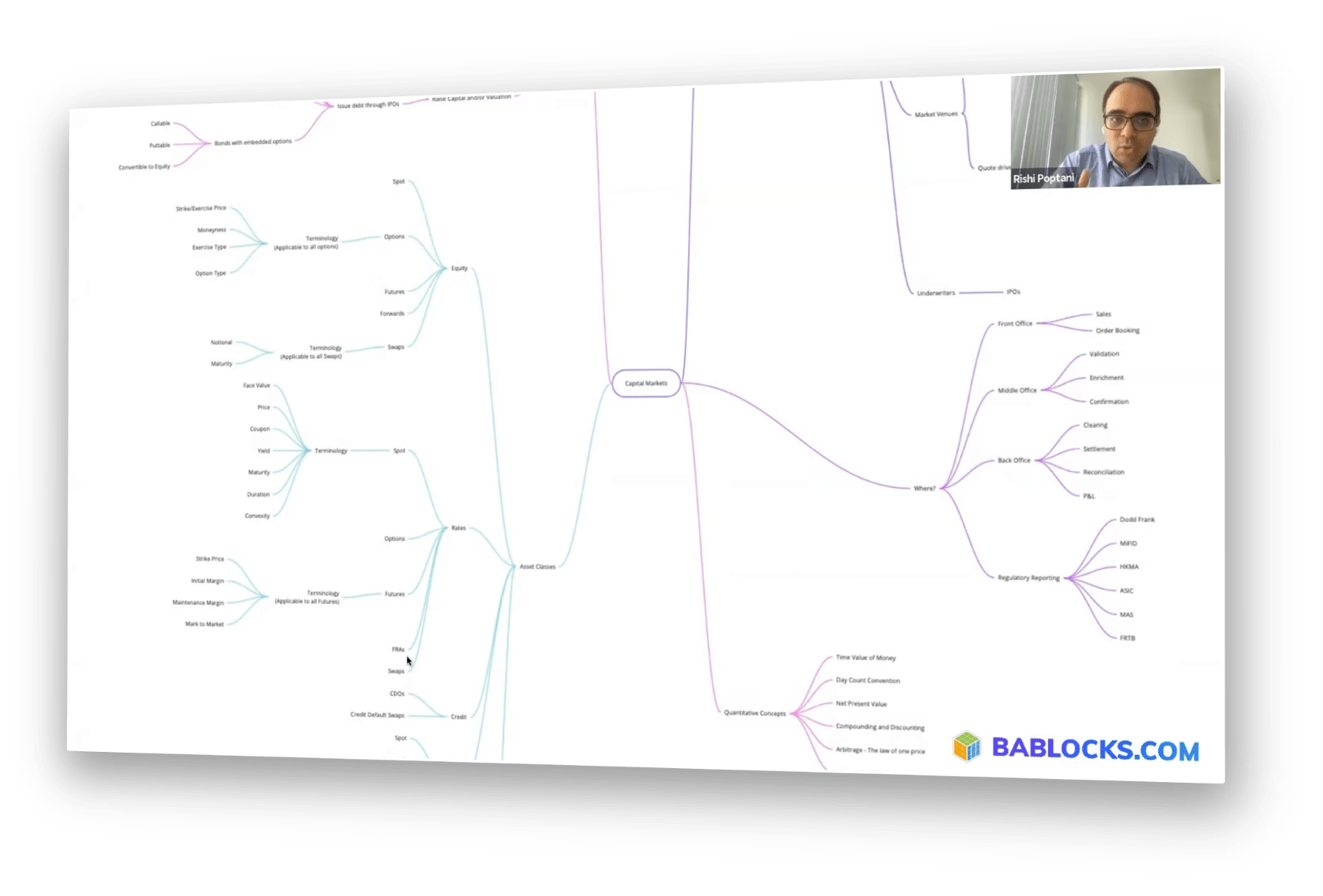 Watch The 1-Hour Replay Of The Capital Mind Map Review Led By Rishi Poptani And Download Your Free Copy Of The Mind Map
Choosing the right specialization can have a profound impact on your employability, your salary, and your career satisfaction. Capital markets is one of the domains that can help you to propel you into gaining more meaning and satisfaction from your BA career.
Watch the replay of the live session where Rishi Poptani explains the domain using the mind map that he's developed specifically for our community members.
Non-members can get a membership to join and RSVP.